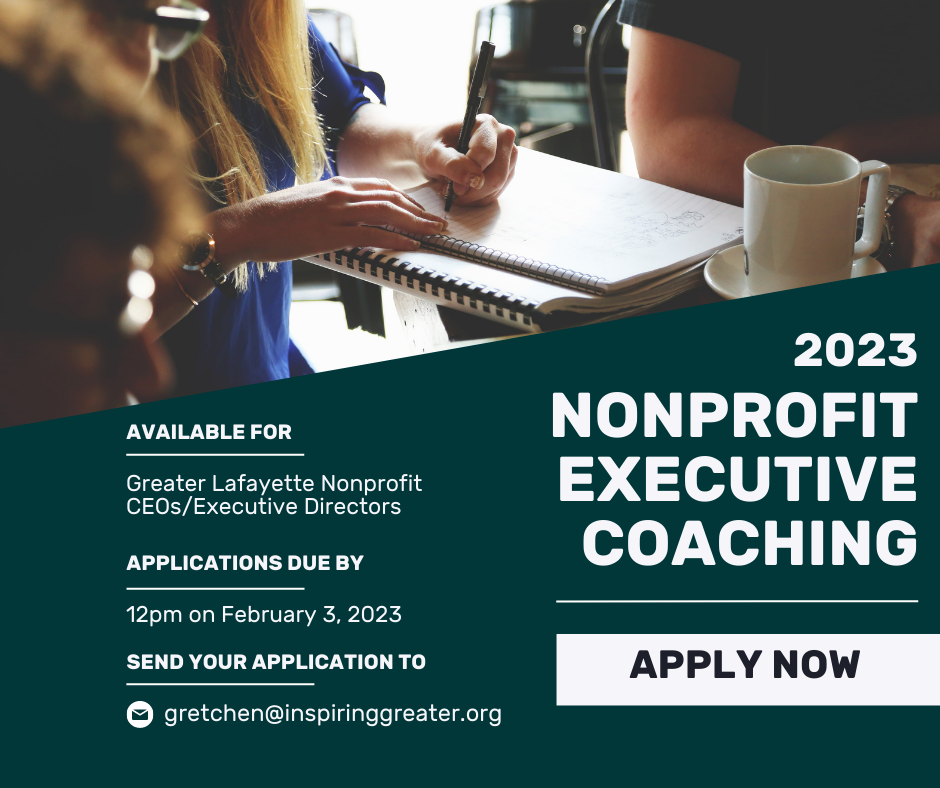 2023 Executive Coaching Program – Application Deadline: Friday, February 3 at 12pm
This program will accept participants who will go through a cohort including roundtable peer discussions and one-on-one sessions led by certified executive coaches to last the duration of the year.* We are excited to be working with Erin Slater and Intentional Coaching + Consulting to bring you this opportunity. After completing this program in 2022, local executive directors reported better time management skills, higher productivity, better emotional intelligence, improved problem solving, and greater relationship skills.
The program is intended for CEOs or executive level leaders within nonprofit organizations (it is not intended for board members). In 2022, the goal of the selection committee was to select participants who were new to nonprofit leadership or rising to the CEO/ED level. This year, the committee will keep an open mind to selecting participants who submit compelling applications and/or who may offer one another an opportunity for peer-to-peer mentorship, regardless of experience level. The application to participate is attached and is due February 3 by 12pm via email to me (gretchen@inspiringgreater.org).
Thanks to our funding partners, Duke Energy, NCHS, WHIN, and United Way for making this opportunity possible.
*If selected, one-on-one coaching and peer roundtables will be scheduled based on participants' availability. Topics covered will be determined by participants at the beginning of the year and kept strictly confidential.
Download the application here: