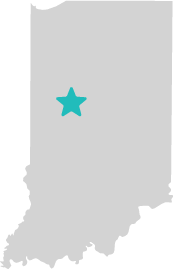 The Community Foundation of Greater Lafayette is a force for philanthropic good in Tippecanoe County. We exist to foster enduring, positive change for both current and future residents.
IN THE SIMPLEST TERMS, WE ARE:
A vital link between nonprofits and donors.
We act as a unifying force between donors and nonprofits, forging connections that increase community impact.
An expert on the issues affecting Greater Lafayette.
We leverage our deep knowledge of community needs to ensure our donors direct their funds to where they're needed most.
A strategic partner to new and established philanthropists.
We take the headaches out of charitable giving, while maximizing your tax benefits and community impact.
Committed to making our community Greater, together.
By providing leadership while serving as a convening force for philanthropists, we are creating a brighter future for Greater Lafayette.