The Community Foundation of Greater Lafayette is commemorating its 50th anniversary! This is a golden opportunity to share stories highlighting generous donors that established endowments to support local nonprofits and those they serve. We look forward to sharing the impact of these 50 Full Circle Stories throughout the coming year.
We will go back in time to our modest beginnings in 1970 and travel through the decades to get a glimpse of how 50 years of unprecedented philanthropy has helped make our community great.
Our success story is really about you. Your generosity has helped make our community a great place for everyone to live. We are thrilled to be a part of such a rich past and a bright future.
---
December 3, 2020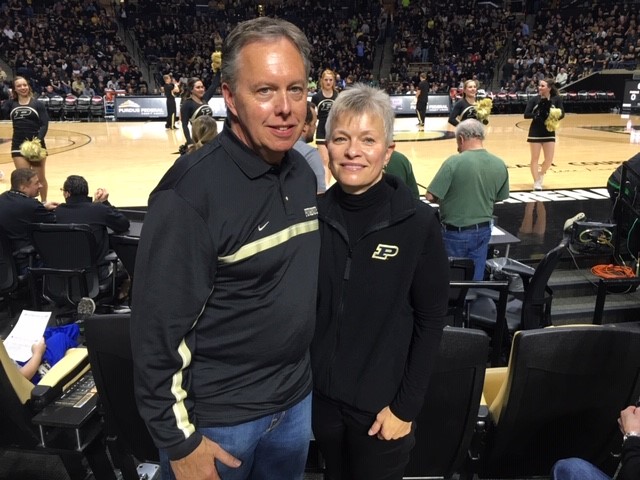 Randy and Kathy Vernon are strong advocates for at-risk youth. They recognize that access to benefits and programming sets children up for success and work to provide these critical benefits through their time and financial generosity. Their field-of-interest endowment with The Foundation enables support to go where it's needed most in our community, which will continue to change lives for generations.
Last year, a grant from the Vernon's endowment supported Heartford House, an organization that advocates for youth who suffer from abuse or witness a crime.
---
November 26, 2020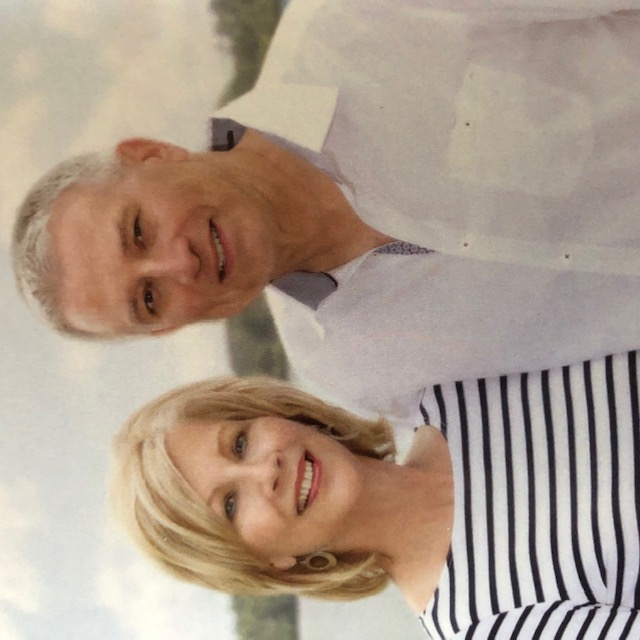 Bill and Donna DeFouw became part of Greater Lafayette in 1961. They purchased the Chevrolet dealership and began to cultivate business and personal relationships along with raising their three daughters. They became deeply involved with supporting the community. Jeanne Gernhardt, their daughter carries on their wishes through their donor advised fund, and her husband Dennis and son Grant carry on the family business. Jeanne also recently joined the Board of Directors of The Community Foundation.
Jeanne recently directed a grant from the DeFouw Fund to support Caregiver Companion, an organization that connects volunteers with elderly and disabled members and their weary caregivers.
---
November 19, 2020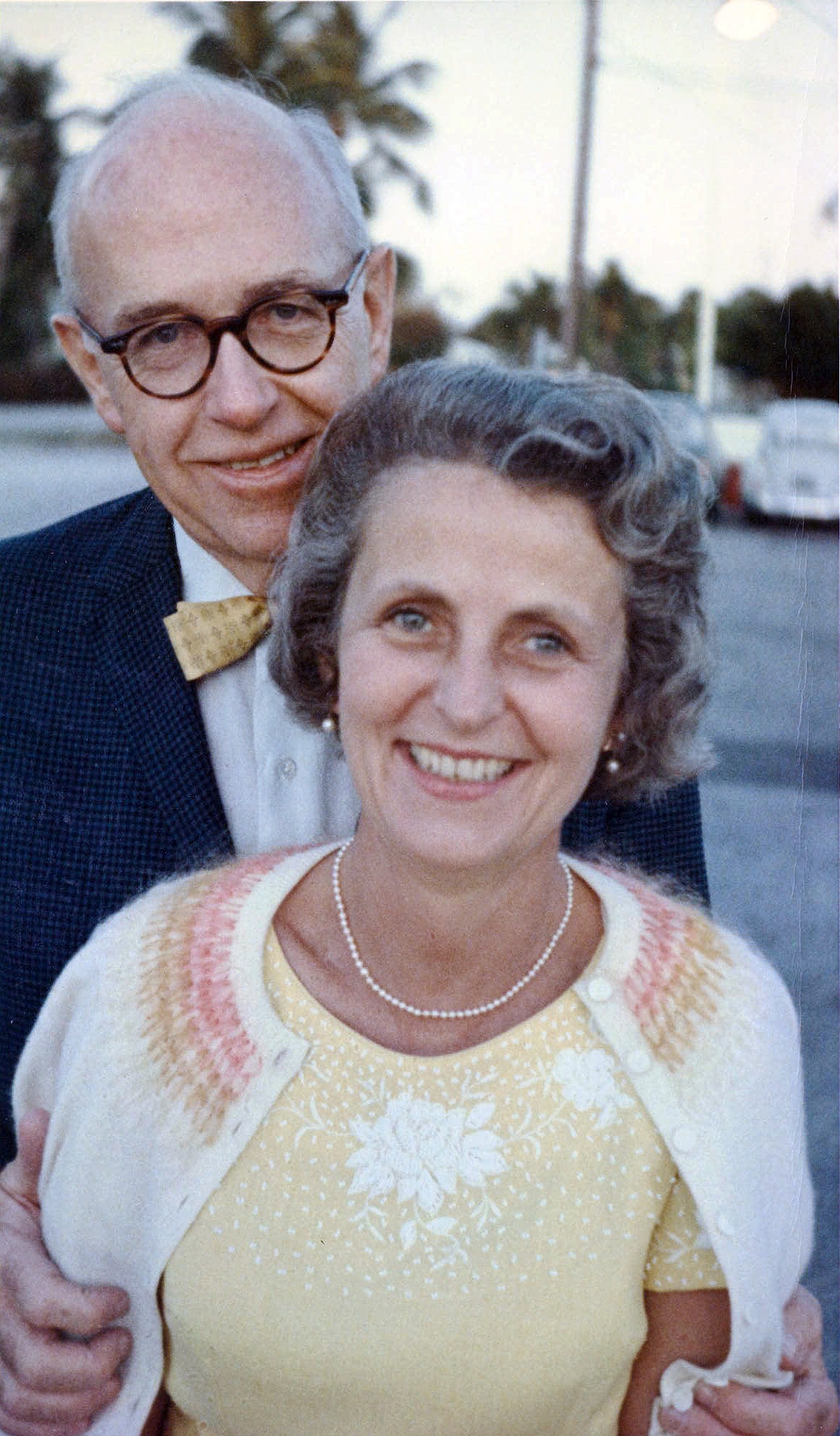 John and Carolyn Risk's legacy in the Lafayette community include four children and their families, a successful business, and countless people and organizations touched by their generosity. Their hallmark of graciously giving, serving, and rallying others to the causes they believed in continues today.
Thanks to the generosity of the Risks, Leadership Lafayette was not only able to redesign their website, but also return to Camp Tecumseh for their opening retreat, allowing participants to experience team building and bonding.
---
November 12, 2020
James Shook was a legendary steward and visionary leader in his 87 years in the Lafayette community. His leadership extended beyond the family real estate business to several corporate and nonprofit boards. His mantra was: live here, earn here, give here. Jim was a part of The Foundation's legacy society; his trust established a discretionary endowment that allows his legacy to live on. This year, distributions from the James C. Shook Endowment went to the Tippecanoe Senior Center, which serves seniors in various ways, from meals to classes, to home repairs.
---
October 29, 2020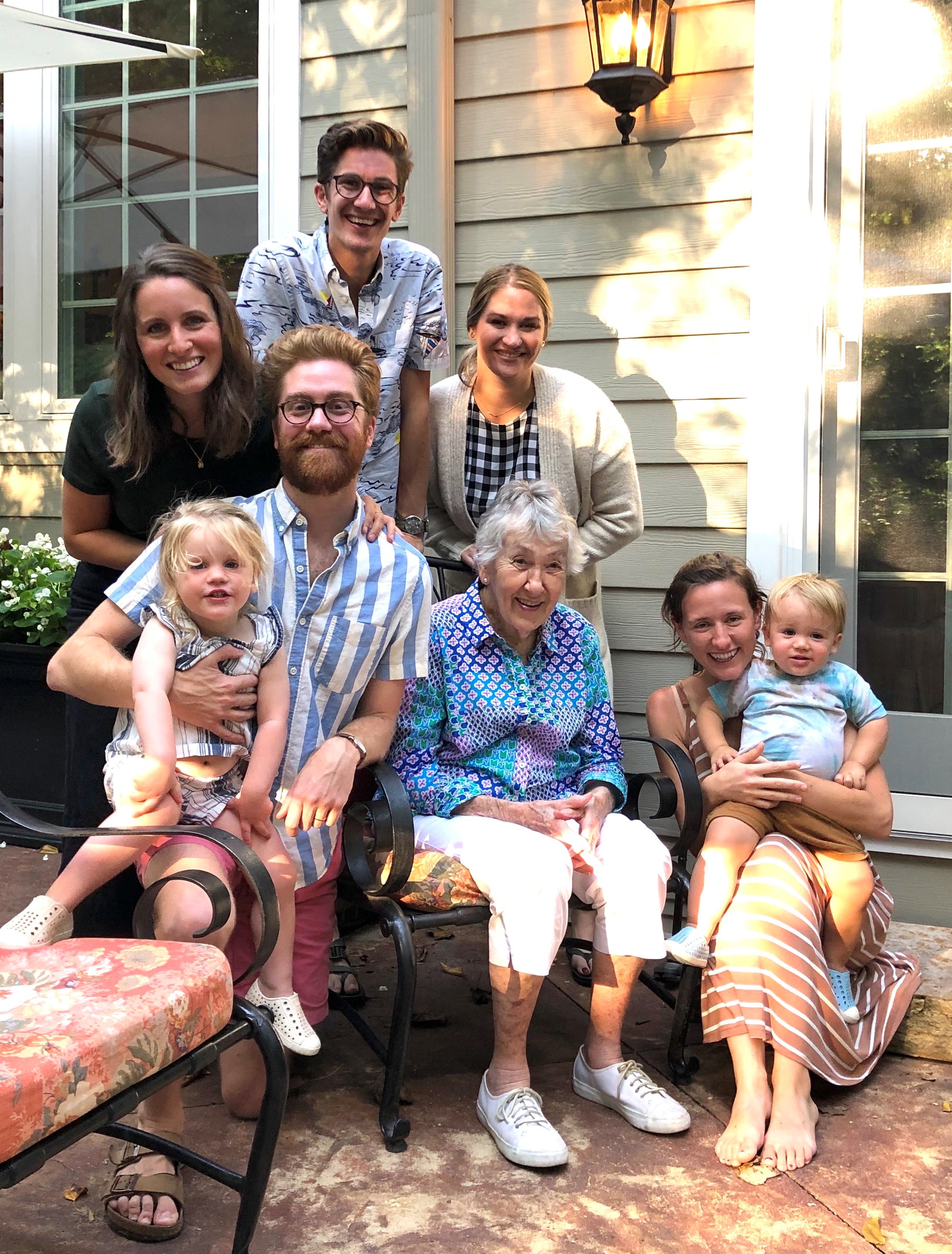 For the Gettings family, giving is multi-generational. Bev Gettings and her late husband, Bill Sr., inspired a spirit of giving in their son Bill Jr. and his wife Gail. Bill and Gail are deeply involved in the community, giving their time and talents to many organizations. They also established a donor-advised endowment with the intent hat future generations will continue the family tradition of giving back to the community.
The Gettings' fund recently supported Mental Health America's Navigator program, which connects those seeking mental health services with providers.
---
October 22, 2020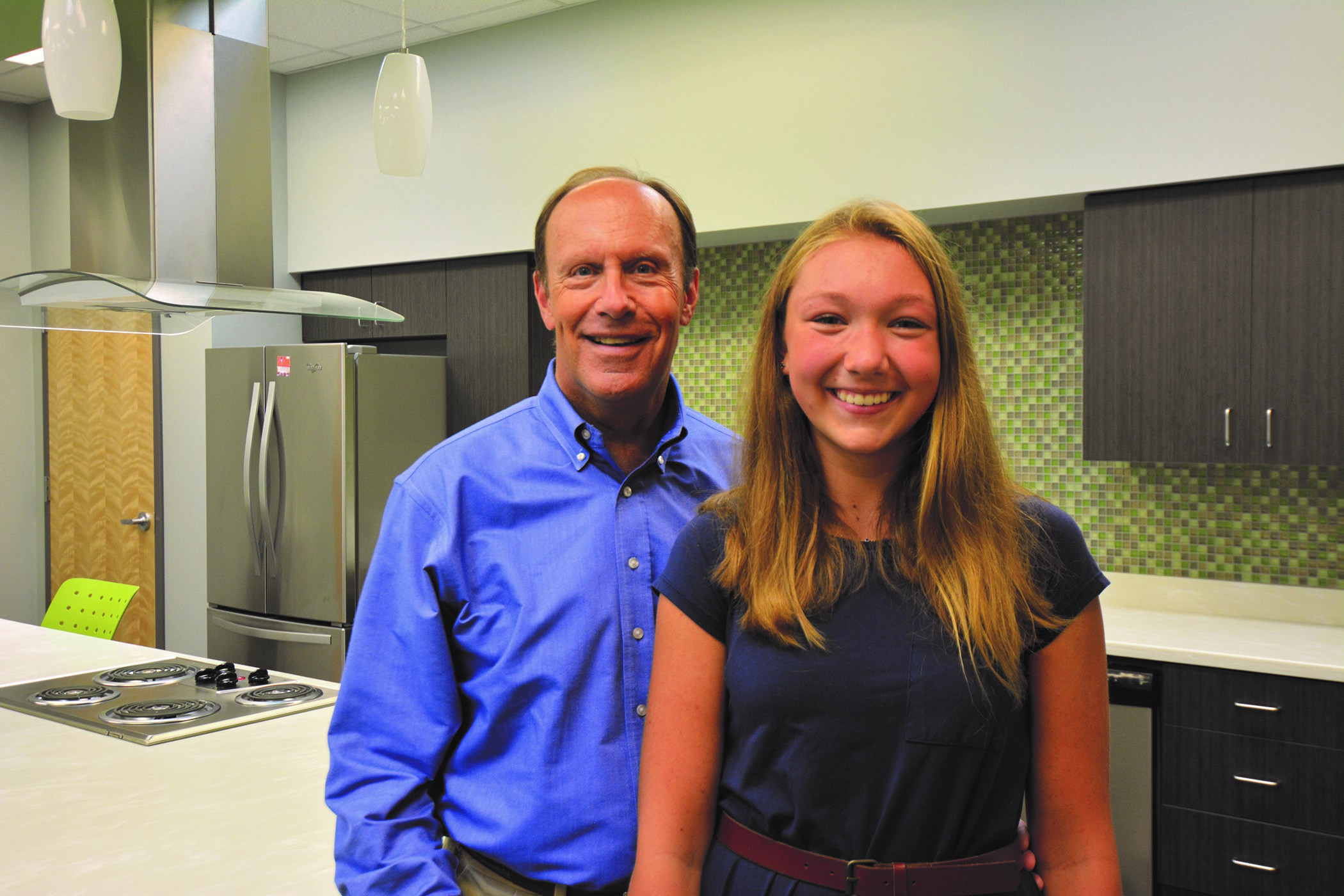 Rick Olson's eyes were opened to the needs of the Lafayette community after he participated in Leadership Lafayette upon retiring from Kettlehut Construction in 2016. The Lafayette native and Purdue graduate saw how much local nonprofits rely on the generous tools and resources of the community to do their important work.
Rick now serves on The Community Foundation Board, several committees, and has established two endowments of his own. He enjoys involving his daughter, Katy, in his philanthropic endeavors. Her passion for dance inspired a recent grant to The Tippecanoe Arts Federation for a dance studio.
---
October 15, 2020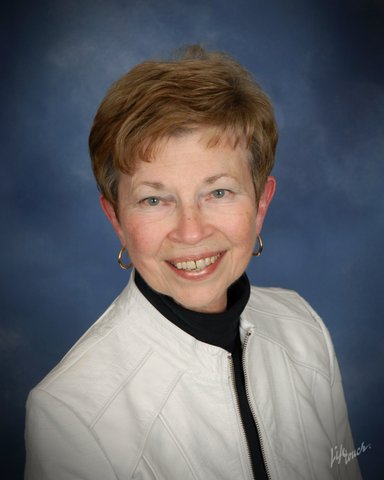 Betty Nelson's life has been dedicated to bettering the lives of others. She's known as a fearless advocate for women, and she's been a trusted friend to The Community Foundation over the years. Her gifts to The Foundation include a will bequest, a charitable gift annuity, and a discretionary endowment.
Betty also has a field of interest endowment for literacy, which recently supported HomesteadCS. Executive Director Marie Morse said, "Because of Betty's generous gift…we were able to help more than 130 families with financial literacy."
---
October 8, 2020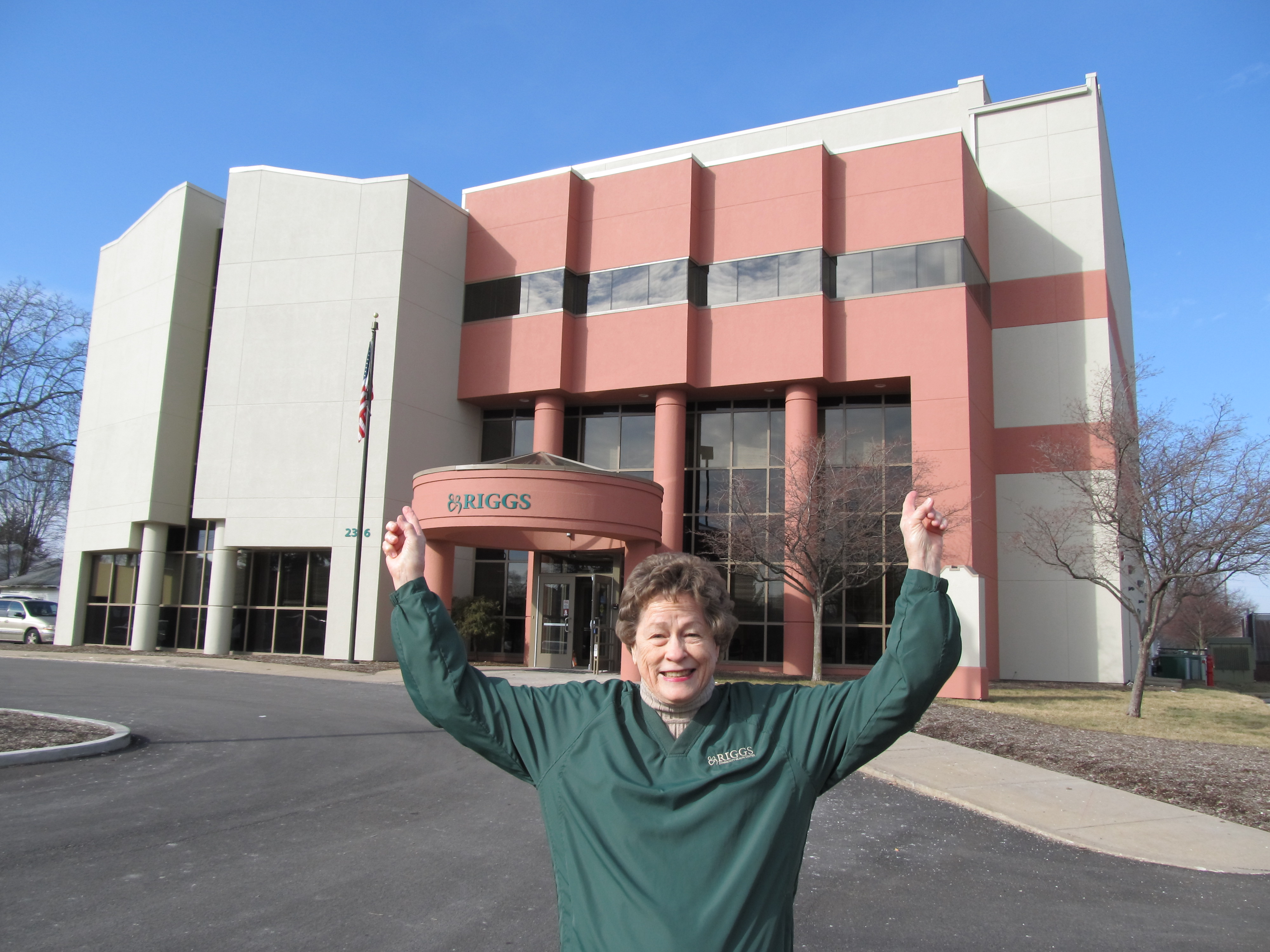 Following a career as a captain in the U.S. Navy, Sally Watlington returned to the Lafayette area and dove head first into community volunteering. Her leadership and enthusiasm have benefitted many organizations over the years. To further her impact, The Community Foundation established a discretionary fund in her honor. Sally also established a charitable remainder unitrust (CRUT). Home With Hope recently received a grant from Sally's endowment fund. This organization, which provides a safe refuge for alcoholics and addicts looking to better themselves, was able to install a security system to help keep residents safe while recovering.
---
September 21, 2020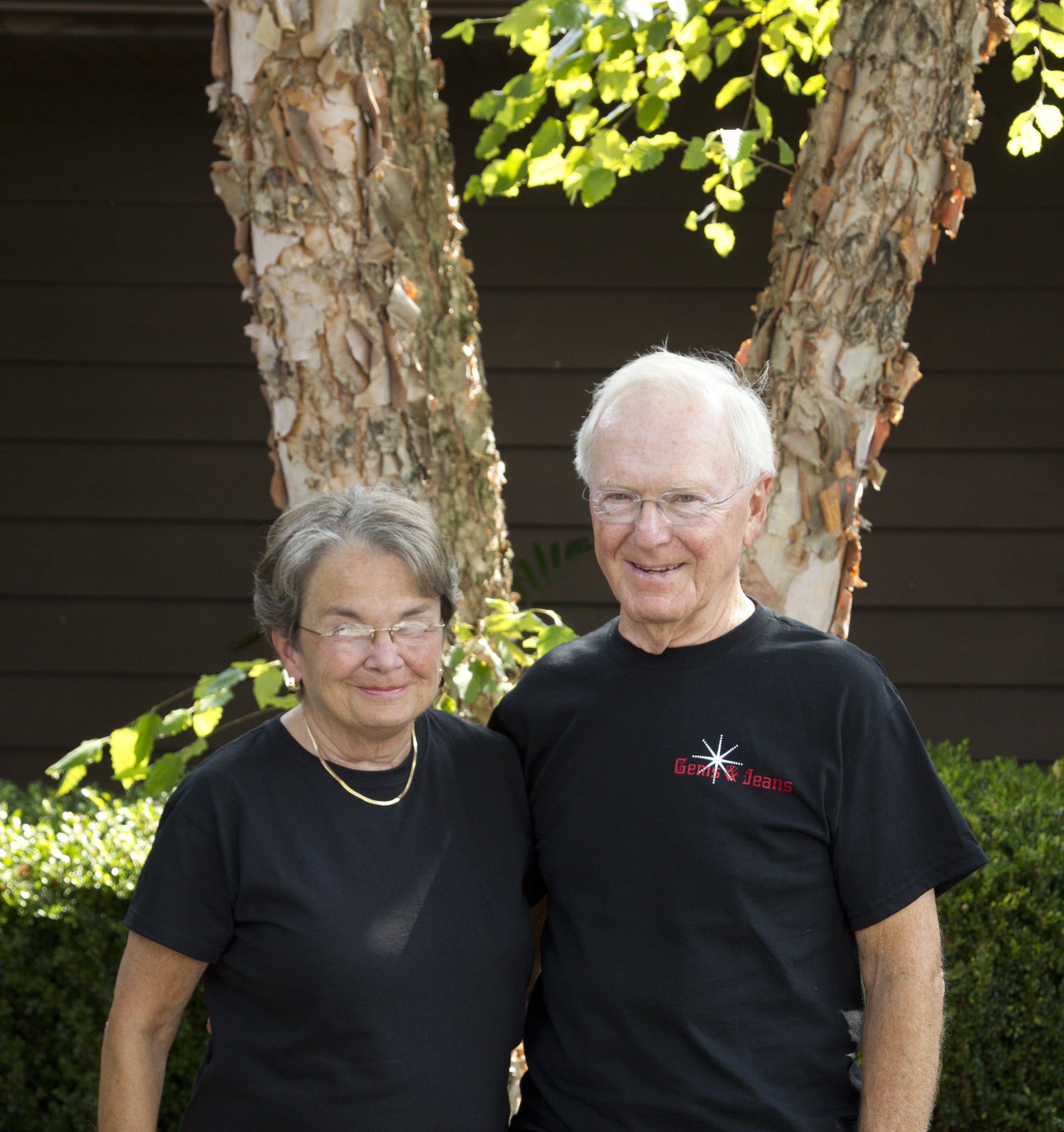 Jim and Sandy Bodenmiller have fostered a love of local arts and culture in their 50 years living in the Lafayette community. "It's been a great community to live in," Jim says. Their involvement with local community groups over the years inspired them to establish an endowment with The Community Foundation. Caregiver Companion was a recent recipient of a grant from the Bodenmiller endowment. These funds provide much-needed support to widows and widowers, isolated seniors, and weary caregivers. This organization supports 95 volunteers to 141 seniors and 24 caregivers.
---
September 11, 2020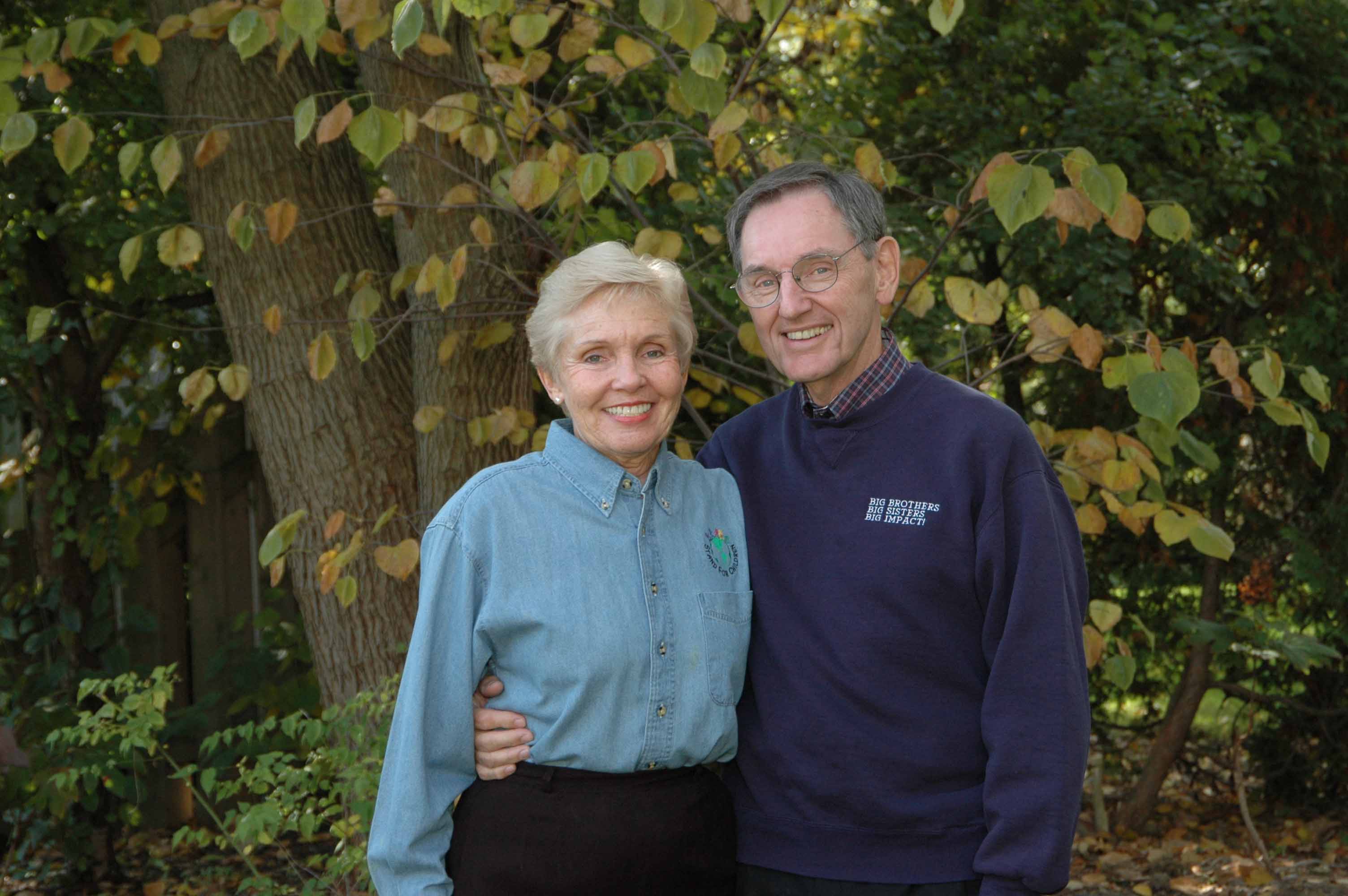 Jack and Leta Kelley love helping people. "Why are you here if not to love and take care of people?" Leta asks. The Kelleys feel so strongly about helping others even beyond their lifetime, that they have established two endowments with The Community Foundation. Through their giving, the Kelleys have supported organizations like Habitat for Humanity. Habitat Director of Development Mike Lang said, "Since 2000, Jack and Leta have been directly involved in building 15 homes…and indirectly contributed to at least another 20 builds in our community."
---
September 3, 2020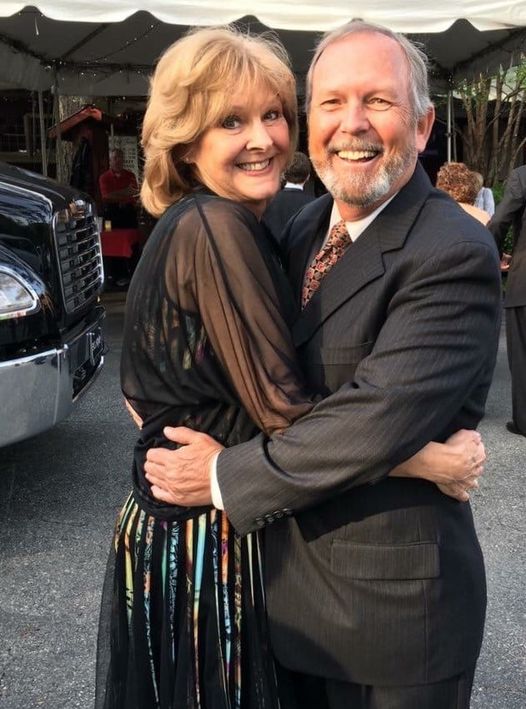 Linda Bowman and Glenn Tompkins have a passion for helping children. When Glenn found himself a single parent after losing his wife to cancer, he felt first-hand the kindness of the greater Lafayette community. "People came out of the woodwork to help me. I knew somehow, some way, I needed to give back," he said. So, Glenn and Linda established an endowment with The Community Foundation to help support children in need. Their fund has supported organizations like the Heartford House, who serves as a child advocacy center. Director Jen Bushore-Barry said grant dollars were used to protect and advocate for hundreds of children who find themselves victims of crimes.
---
August 28, 2020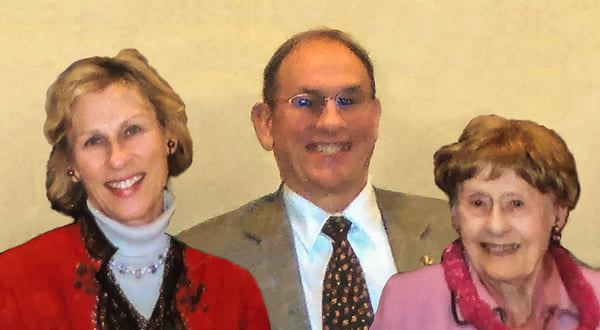 Education was important to George and Opal Balfe. George Balfe, like his father and son, received an engineering degree from Purdue. Opal, too, believed that education was important for a fulfilling life and wanted to help scholars receive the advantage of a college education. Opal established the George Balfe Scholarship to honor three generations of "Georges:" her husband, father-in-law, and son (who goes by Dan). The Balfes retired in Florida and have since passed away and even though their two children no longer live in Lafayette, the family treasured their time here. Opal and George's legacy lives on through the scholars who have received this scholarship since 2007. Their daughter, Tara Balfe Clifford, says "This is a way to memorialize our roots and see them flourish for future leaders."
---
August 21, 2020
"Always be proud of your country, your community, state, and nation… Let us be ever mindful and appreciative of the happenstance that we are Americans enjoying the freedom of democracy." These words capture the spirit of Robert Whitsel whose career started in the Air Force and ended as the CEO of Lafayette Life Insurance Company. Robert and his wife, Marilyn, embodied a lifetime of service to their community. Their gift to The Community Foundation was Robert's retirement account, which the board used to establish the Robert and Marilyn Whitsel Endowment Fund. Their legacy lives on through their generous gift. Last year, a grant from the endowment went to support security and fire protection at the Lyn Treece Boys and Girls Club of Tippecanoe County. The new system allows them to ensure the safety and well-being of members and their facilities.
---
August 18, 2020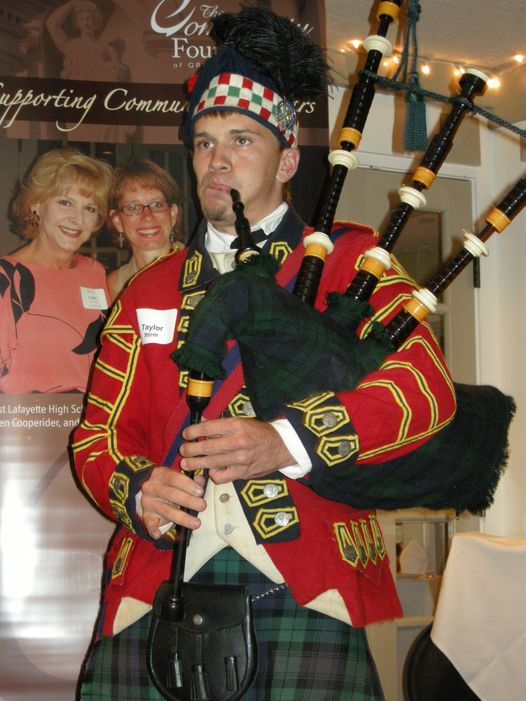 Members of the 42nd Royal Highlanders Band of Music excel on bagpipes, fifes, and drums. Their dancers and colour guard are extraordinary performers and they choose to devote their energy toward their craft and talents, rather than overseeing an endowment. The group turned to The Community Foundation to take proceeds from a house they sold to create an endowment, which would provide funds for years to come."We shopped around," member Preston Smith said. "We weren't staffed to manage such a thing. The Community Foundation…(is) run by people dedicated to endowment management. We see it as a stepping stone for our organization reaching a greater level of maturity."
---
August 7, 2020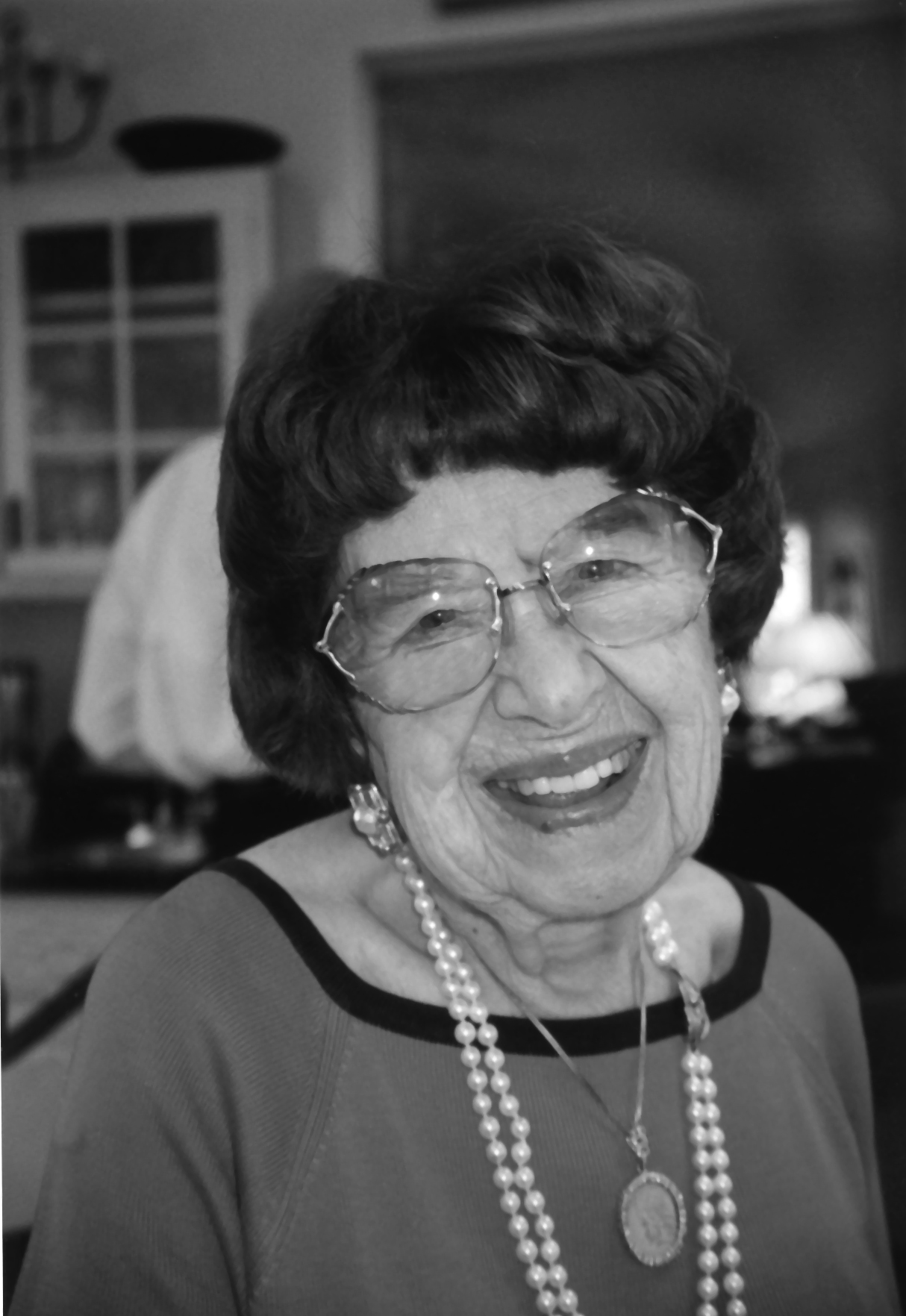 Virginia Taggart Huth lived in Lafayette for 80 years, raising three children with her husband, Alvin. Creating and enjoying beautiful spaces with her family was her passion and when she passed away in 2006, she left a bequest to The Community Foundation to establish the Virginia B. Huth Endowment for Community Beautification. In 2019, Tippecanoe Arts Federation (TAF) received a grant from Virginia's field-of-interest endowment to help fund Wabash Walls, a public art initiative to rebuild and beautify the Wabash Avenue neighborhood.Tetia Lee, the TAF CEO said, "The Wabash Walls mural festival is one of the most impactful programs that I've had the honor to be a part of. We are grateful to the Huth Family who have the understanding that community beautification can change lives and elevate the quality of life for those around us."
---
July 17, 2020The Community Foundation of Greater Lafayette Celebrates 50 Years of Philanthropy! Thank you to the many community leaders that have led the way through the years to make Greater Lafayette a great place to live. Do you recognize any of the faces that served on The Foundation board in 1992?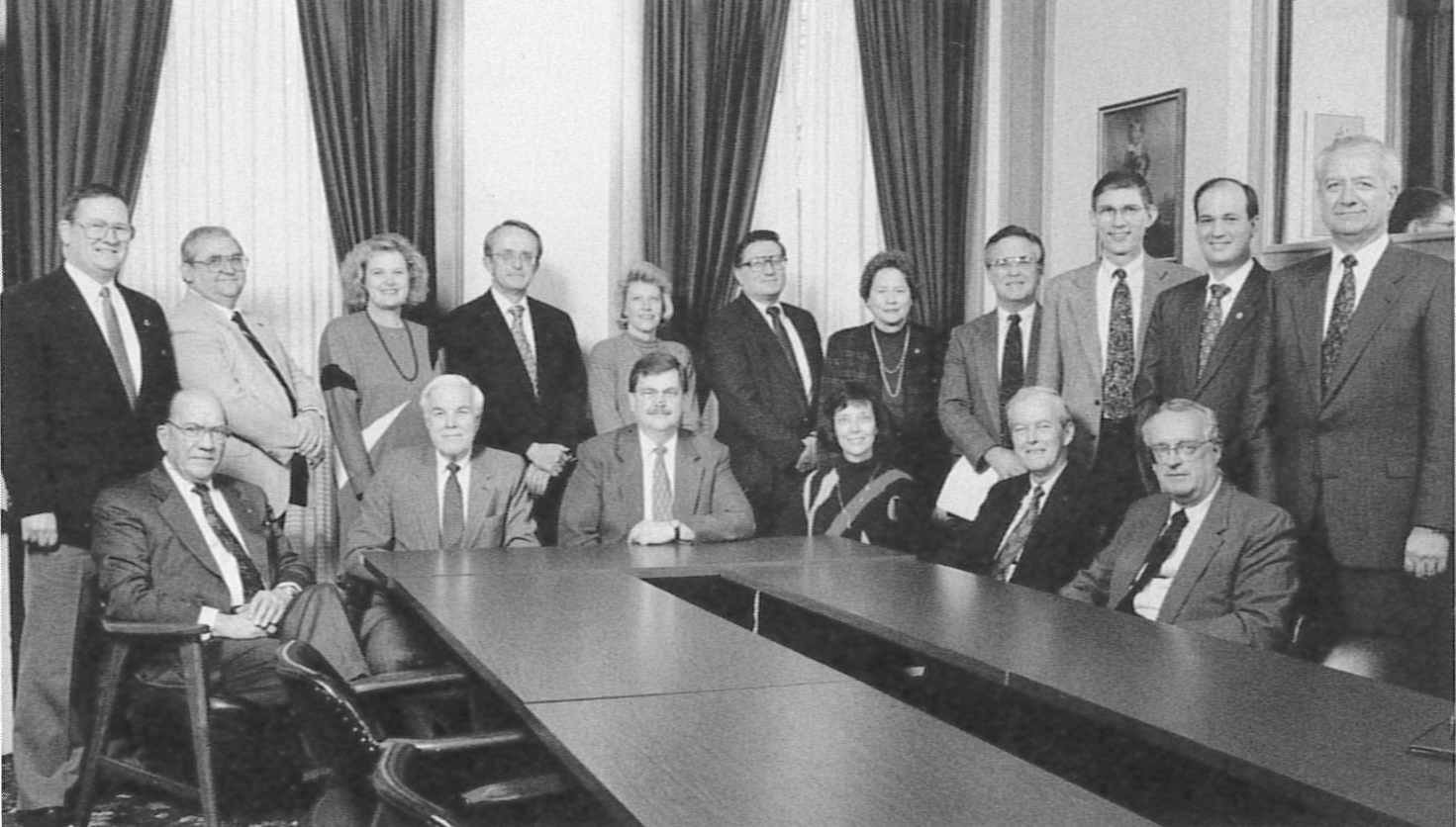 Seated: Robert Whitsel, Varro Tyler, John Walling, Prella McBride, David Howarth, Joseph BonnerStanding: Robert Griffiths, Richard Holtz, Mary Reece, John Corey, Sarah Schwarz, Stanley Setlak, Sarah Watlington, James Smyth (Executive Director), James Klusman (Director of Development), Richard Wood, James Kleck
---
July 16, 2020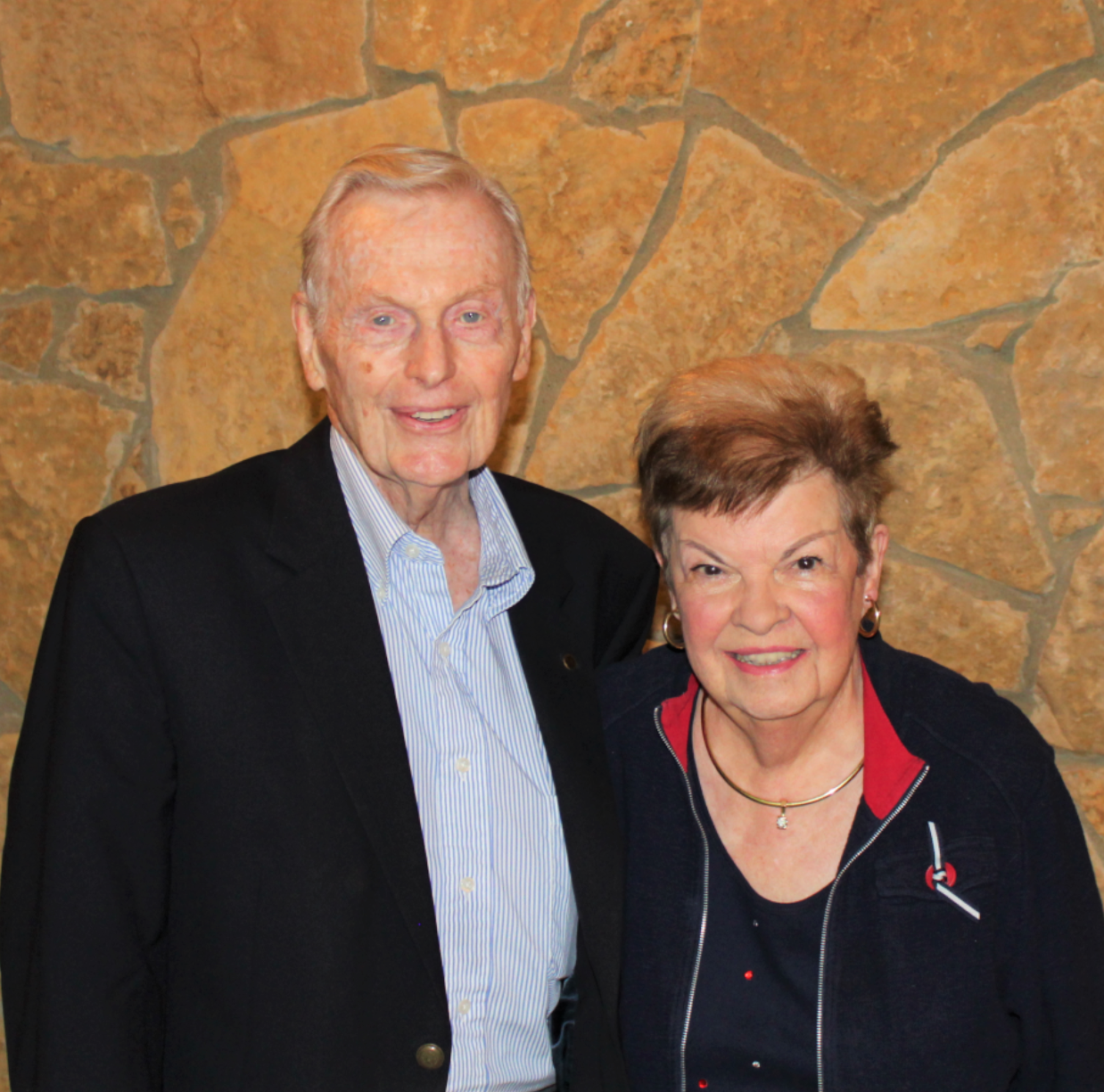 Much like their last name, Dick and Connie Grace have been volunteering and extending "grace" to the Lafayette community for more than 65 years. After meeting at Purdue, the couple married and settled down to raise their family. Over the years, the couple has actively volunteered and contributed to a variety of local organizations in various capacities: the Art Museum of Greater Lafayette, the Lafayette Symphony Orchestra, Tippecanoe Arts Federation, 'Round the Fountain Art Fair, and others. "We're everyone's 'friend'," quipped Connie.
In 2011 Connie assisted in setting up a designated endowment at The Community Foundation to help the Art League establish an endowment to mark its 50th anniversary. Since then, they have also established a discretionary endowment at The Community Foundation which helps support vital community projects. "It's a gift that keeps on giving," said Connie. Speaking of the work of The Community Foundation, Connie and Dick consider it "extraordinary, beyond our dreams! The true value lies in the future!"
---
July 9, 2020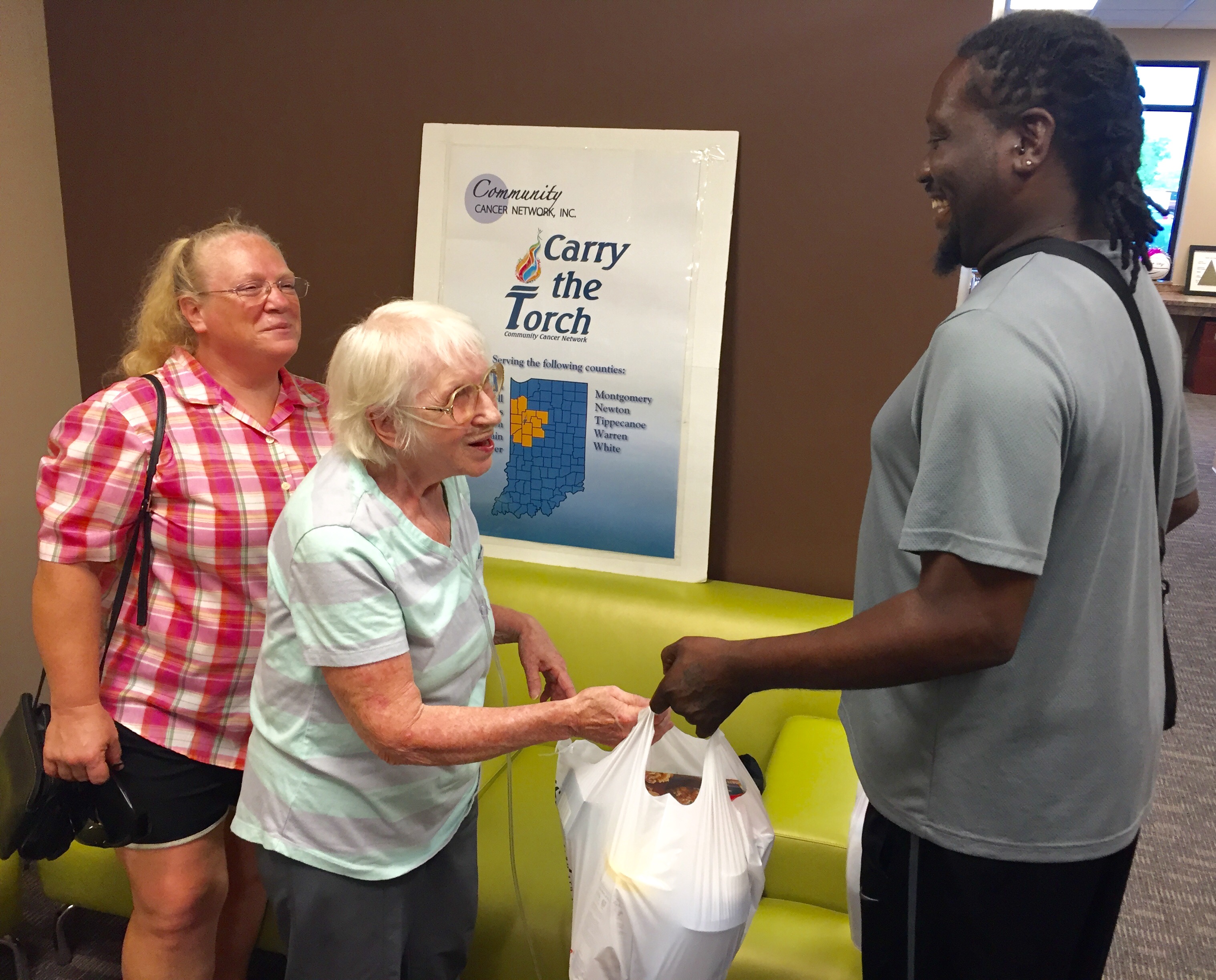 Retired oncologist George Ramsey had a unique opportunity to make a lasting impact on cancer care by being the right person in the right place. Shortly after he joined The Community Foundation as a board member, Dr. Ramsey was appointed to be the chairman of a substantial trust of one of his former patients, Esther L. McConnaughay. Her wishes were for her trust to benefit cancer research, care, and treatment of cancer patients.
Once Dr. Ramsey became familiar with how field-of-interest endowments could honor her wishes as well as minimize the stress of trust money management, they decided that The Community Foundation was best-suited to manage the trust. "We were happy to pass it to The Foundation. It was perfect. I was happy to be the connector," said Ramsey.
As Esther wished, the monies go to nursing, health, and cancer-related agencies and foundations. Community Cancer Network has been the recipient of some of the funds over the years to assist cancer patients with transportation and unexpected expenses. "These grants matter because without them there would be no way we could provide the services and resources to everyone in our community who needs them," says Jess Morin, Administrative Director.
---
July 2, 2020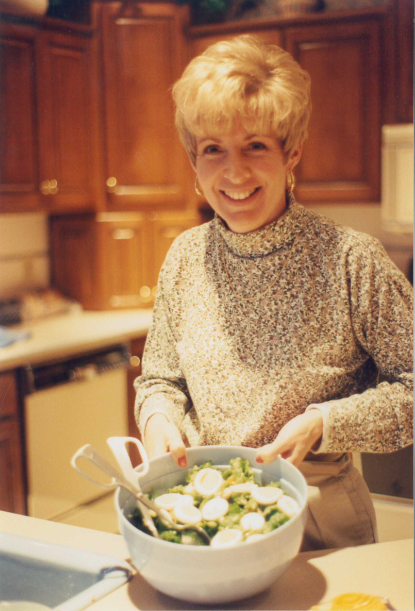 To honor his late wife of 24 years, Jim Leslie established the Diana Sue Leslie Endowment at The Community Foundation.
Kind and loving. Soft spoken yet strong. Always ready to travel, dance or enjoys sports. This only begins to tell the story of Diana Sue, better known as "Sue" or "Susie". She packed a lot of living into 57 years, the last 10 while fighting brain cancer.
Sue loved the outdoors – boating, pulling grandkids on water rafts, and attending sporting events. "We went to all the games," Jim says of Purdue football and men's and women's basketball.
Jim goes on to say "She cared about others before herself. She was an excellent cook, and she loved to have people over. We could always count on a house full at Thanksgiving, Christmas, and the Super Bowl."
When illness struck, she stepped up her pace when she could. She lived each day, worked hard, and loved people. "Most important were God and our marriage. We were always together," Jim says. "She put the emphasis on others. This endowment will continue her giving ways."
One of the recent recipients of the Leslie's generosity is LTHC Homeless Services. Their organization relies on individual donors like Jim Leslie to help with their day to day operations. "Jim's support to LTHC helps us end homelessness for families and individuals. He understands that housing stability is a basic need that each person deserves. We can't thank him enough for his continued support of our work," said Jennifer Layton, President/CEO at LTHC Homeless Services.
---
June 25, 2020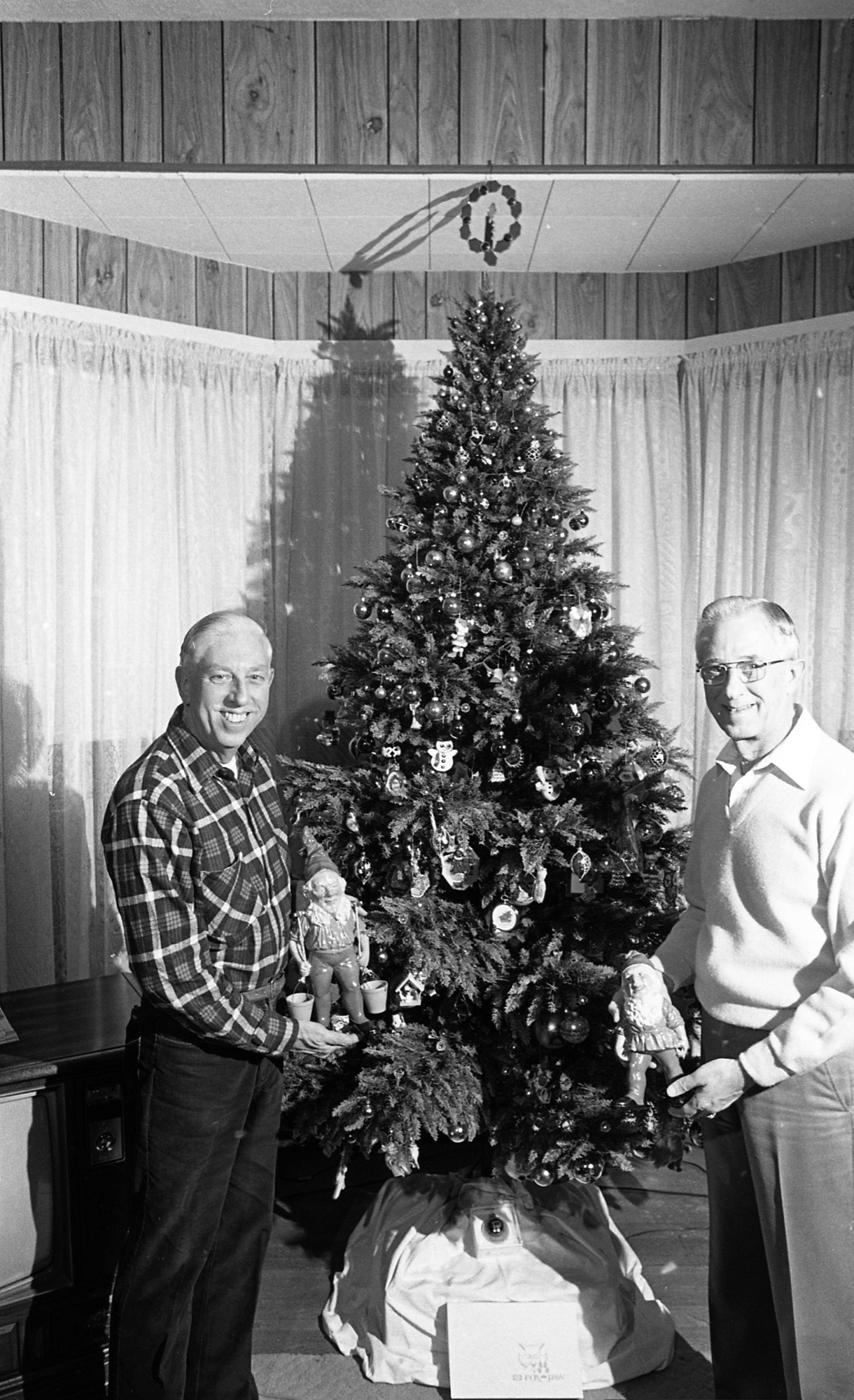 Who remembers the Christmas tree that stayed up year round in the house at 10th and Salem streets? A tradition that started in 1974 by Bob Mertz and his brother, Jack, lasted nearly 15 years. Bob said the tradition started when he just couldn't find time to take the tree down one year.
Born in Lafayette, Mertz graduated from Jefferson High School, attended Indiana University and worked in various accounting positions throughout his career. Bob passed away in 2013 at the age of 89.
Bob was described as being very friendly and outgoing. He also liked to get involved, joining and supporting the Centennial Neighborhood Association, the Elks, Masonic Lodge, and American Legion.
He was passionate about local history which prompted him to leave a bequest in his will that established the Robert F. Mertz Endowment for the Tippecanoe County Historical Association (TCHA). "When he got involved, he was involved. He was the first person people would call," said co-worker and friend Stephen Thompson. "Bob was our champion."
Craig Hadley, Executive Director at TCHA, is honored that Bob took the time to establish his endowment fund at The Community Foundation. "Bob was a lifetime member of TCHA and a generous supporter. His generosity and passion for history continues on today through his endowment at The Community Foundation."
---
June 18, 2020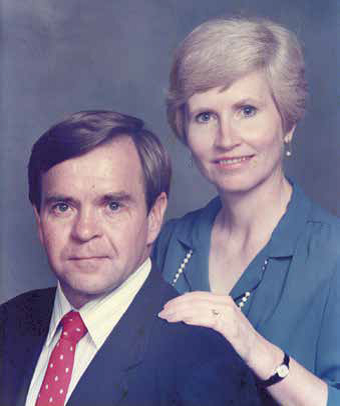 Hailing from North Dakota and Montana, Gerry and Mariellen Neudeck grew up just 40 miles away from each other. They had just been married two years when they moved to West Lafayette for Gerry to begin his Ph.D. at Purdue in 1964.
Mariellen says what they found here was a life rich with family, professions, and volunteering. Gerry worked at Purdue until his retirement in 2006. During his time at Purdue he served as an instructor and research assistant, an electrical engineering professor, and served three years as associate dean of engineering.
Mariellen spent 17 years in hospital administration, including serving as executive vice president of Greater Lafayette Health Services.
Gerry gave time to NICHES, Parlor Club, and the City Bus board. Mariellen's past involvements included The Community Foundation, Greater Lafayette Commerce, Lafayette Symphony Guild, Tippecanoe County Historical Association, and West Lafayette Community School Board.
"We both had opportunities to be part of this community's fabric and it enriched our lives," Mariellen said. That was her inspiration in establishing the Gerry and Mariellen Neudeck discretionary endowment at The Community Foundation in 2014. "I chose The Foundation because it covers the whole spectrum of the community and the things we were involved in," Mariellen said.
One of the recent grant recipients of the Neudeck's endowment fund was NAMI-WCI. Sheri Moore, Executive Director, says "As a small non-profit, every penny counts. Through the discretionary grant from the Community Foundation, we were able to purchase a new copier. It not only was an improvement in printing quality but it cut our printing costs in half. Thank you to Gerry and Mariellen Neudeck for making this possible!"

---
June 11, 2020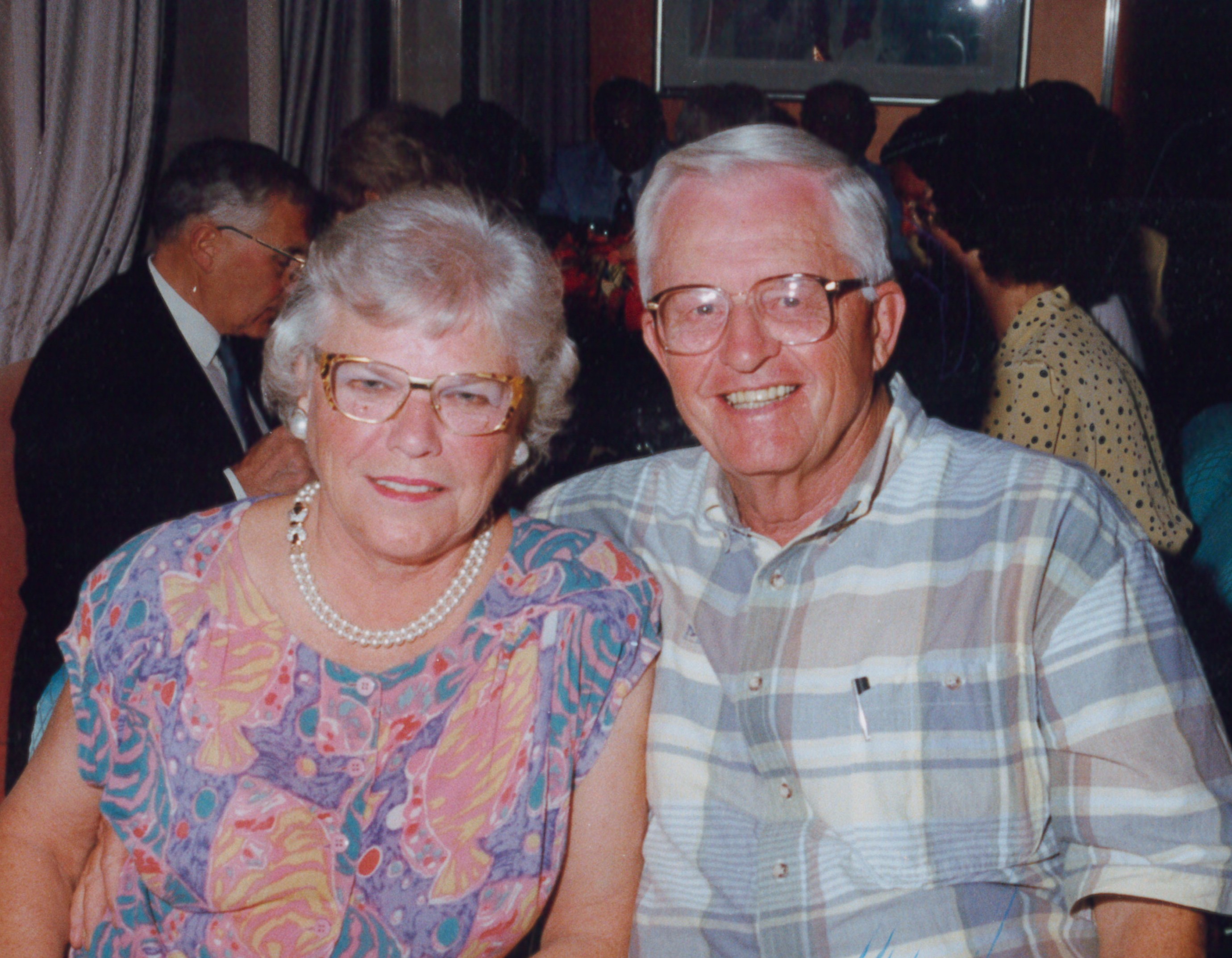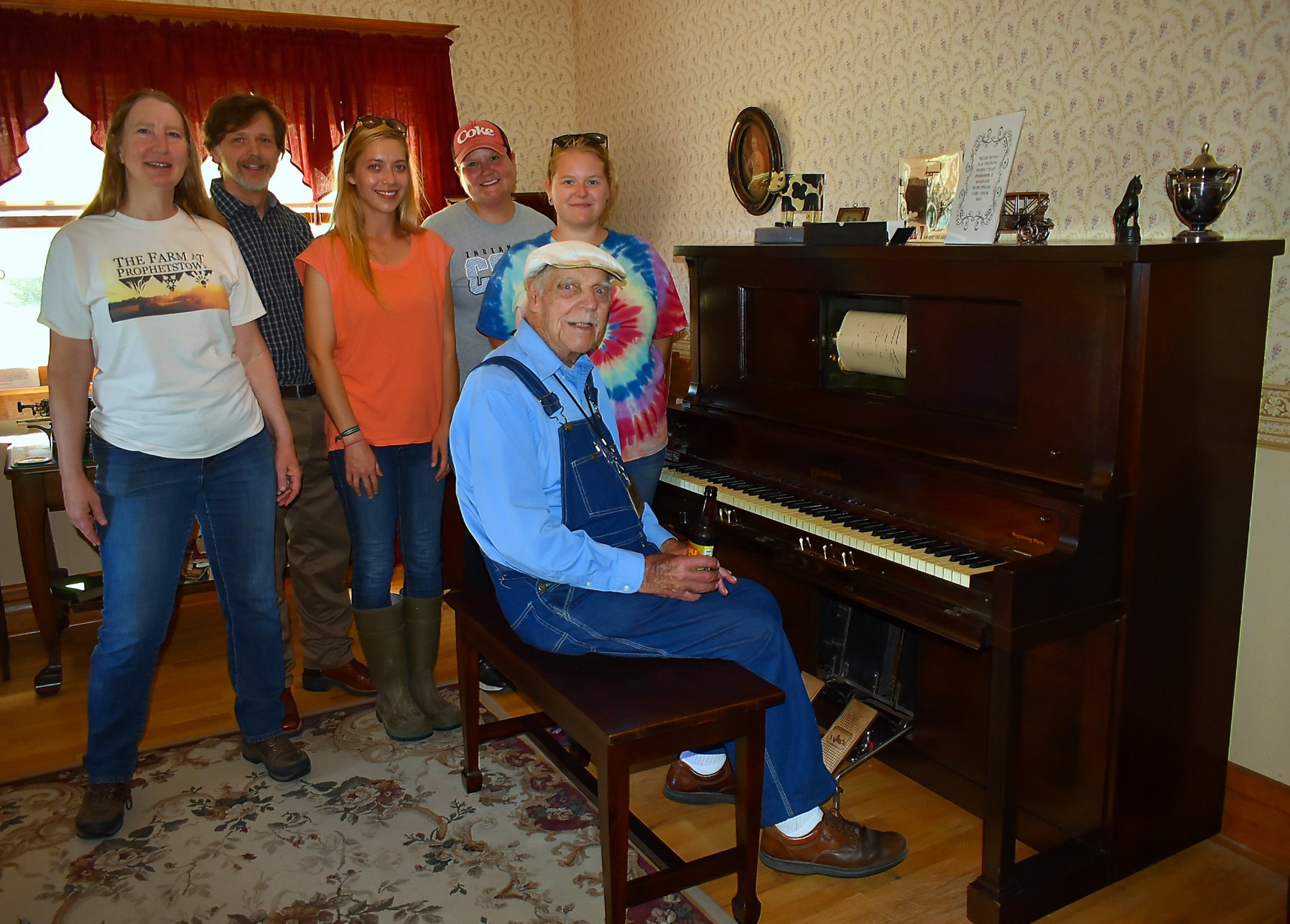 While local volunteer endeavors, nonprofit boards, arts events, and the business world no longer benefit from the talents of Kendall S. Smith, Sr. and Mary Carson Smith, who both passed away some years ago, their generosity continues to be felt throughout the community.
Their gift to The Community Foundation was establishing a discretionary endowment to provide ongoing financial support for their hometown and the nonprofits that provide services here.
"They always gave their time, and they were always helping to raise money," recalls their son, Kendall S. Smith II, executive director of the Art Museum of Greater Lafayette.
Known to friends as Bud and Mairs, the couple dated in high school. They married in 1943, a week before Bud left to serve his country. A captain, Bud served under General Patton in Germany and received a Bronze Star.
My parents loved the arts, Smith says. His mother liked singing; his father took parts in plays. "I think they would like to be remembered as people who made a difference in the community with their efforts and talents, with things they initiated and led."
A grant in 2018 from the Smith's endowment fund was awarded to the Museums of Prophetstown to purchase a 1927 Gibson player piano for the Farmhouse. Thanks to the Smith's generous act of establishing an endowment, the Farmhouse is once again filled with the sounds of music.
---
June 4, 2020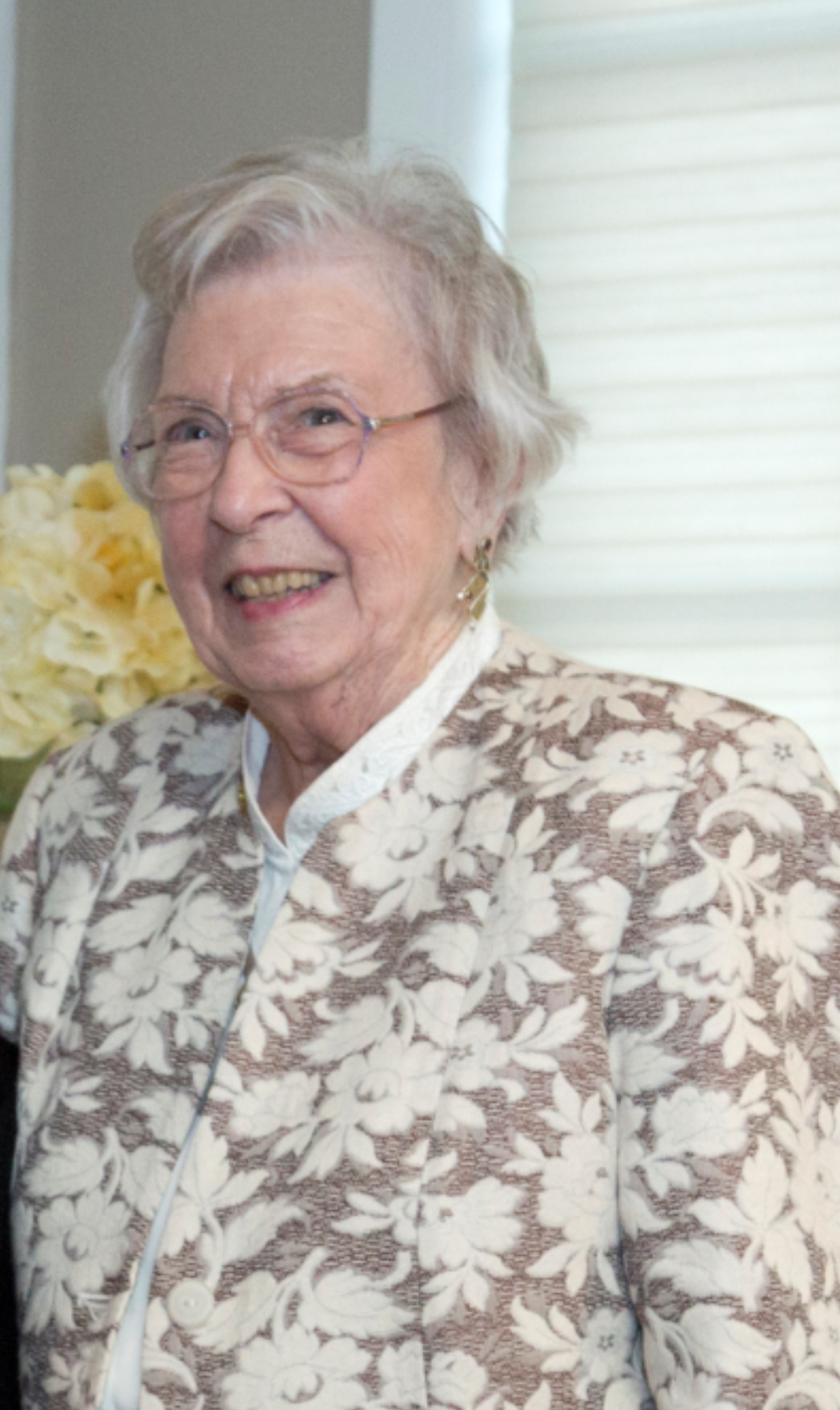 Betty Suddarth chose to attend Purdue University in 1946 and never left town. "I came to Purdue as a freshman and never left," Suddarth said. While at Purdue her academic achievements were impressive; an undergraduate in math and chemistry; a master's degree in counseling and guidance; and a doctorate in student personnel. "I've always been interested in education. Education affects the whole pattern of your life. Your horizon is advanced. You develop in different ways." With those beliefs, Suddarth's decision to establish a scholarship endowment at The Community Foundation was a natural step. Since 2007, thirteen Harrison High School seniors have been recipients of the Betty M. Suddarth scholarship. Suddarth chose Harrison High School because it was the school her children attended. This year the scholarship was awarded to Josephine Sededji.
---
May 28, 2020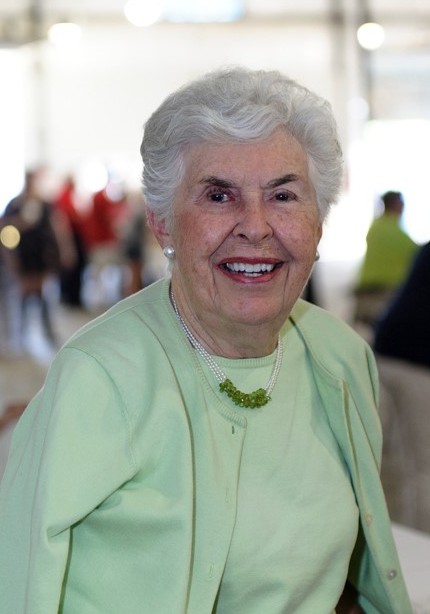 If you ask Miriam Epple-Heath the secret to happiness, she's likely to tell you it can be found in working hard and helping making others' lives better. Both have been her life's path. Her work ethic came from her parents, who taught their five children: "To gain, you have to put in work and effort, and it pays off later on."
Miriam earned a degree from Purdue University in 1946. She has lived in Lafayette ever since. Today, she enjoys listening to music, reading, participating in Westminster Village activities, and feeding her backyard birds.
Miriam has been a longtime volunteer and supporter. Among her favorite organizations are the Boy Scouts, Girl Scouts, United Way, Purdue University and the Westminster Village Foundation. "I like giving to foundations and institutions that make life better for people and to my church," she says.
One of her latest gifts is the Miriam K. Epple-Heath Endowment for Wabash Center that was set up through The Community Foundation. "I've always admired what The Community Foundation does," she says. "Several years ago, I was taken through Wabash Center, and I was so impressed with how it helps people with special needs."
Executive Director Jason McManus is thankful for donors like Miriam. "We are deeply touched by Miriam's gift and are honored by her admiration for what we do. She is a special person and her establishment of the Epple-Heath Fund for Wabash Center ensures that our mission will continue to thrive for many years to come."
---
May 21, 2020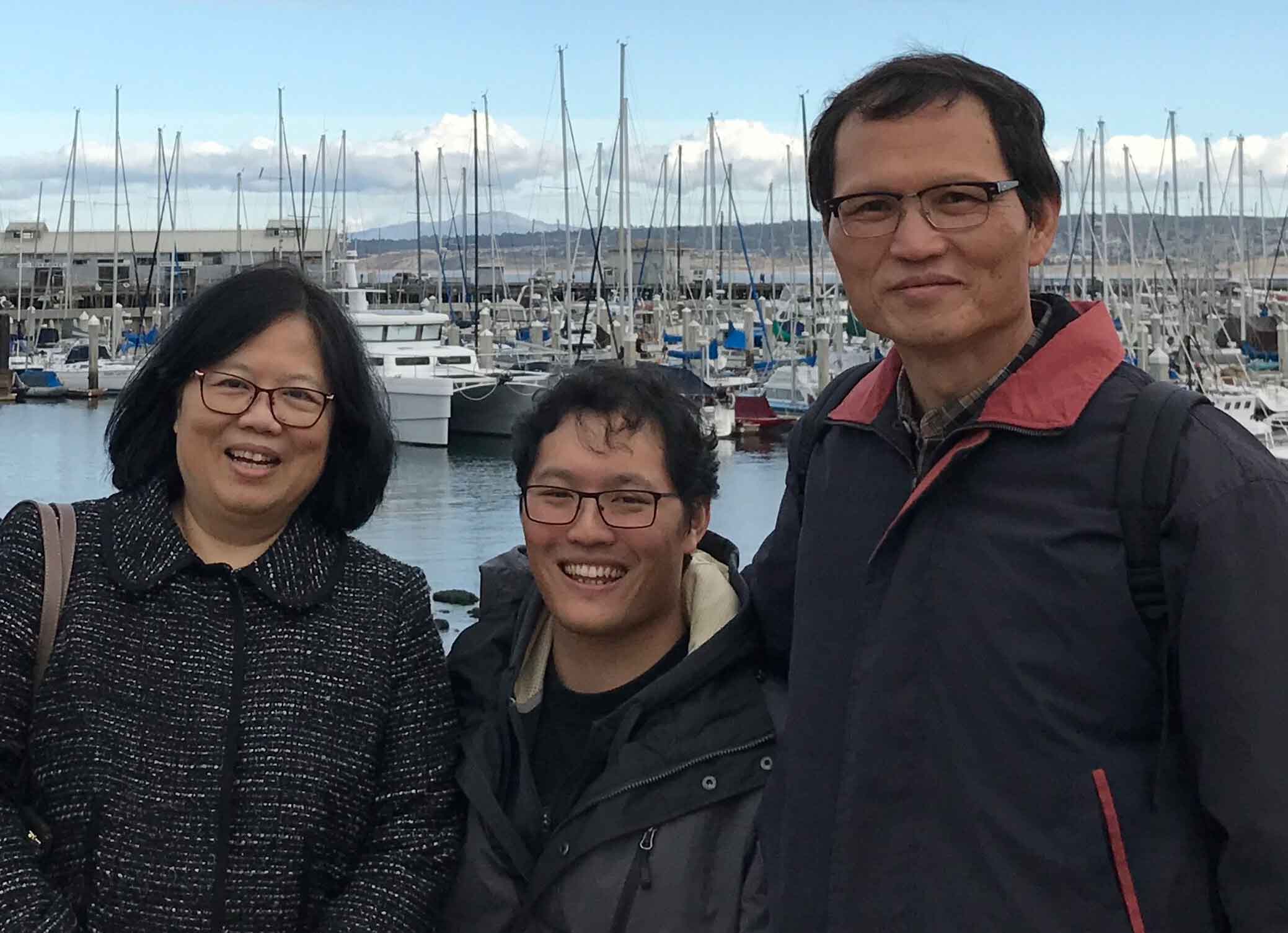 Eric Lin, age 33, is the son of two Purdue professors and grew up in West Lafayette. He graduated from Purdue with a degree in accounting and industrial management and was working in Chicago for IBM when he realized something was missing. "I never imagined that I'd be back in town; I never imagined that I'd be working for a nonprofit. But things happen for a reason," said Lin.
Eric's work ethic and positive attitude were influenced by his hardworking parents, Ching Ching Wu and Tsang Long Lin, who are both "double doctors." They taught him to be civic-minded and generous.
Seeing firsthand how Wabash Center benefited from Community Foundation grants opened Eric's eyes. "The Foundation is so supportive of vital projects that aren't necessarily popular to support, people need capital items like cabinetry and air conditioning units," said Eric.
"Knowing how The Community Foundation is there for Wabash Center and touches so many other organizations, when the opportunity came up for the Lilly Endowment matching campaign, I knew I had to do it," Eric said. He chose to honor his parents by setting up a discretionary endowment in their name during the Lilly Phase VII Matching Campaign last December.
---
May 14, 2020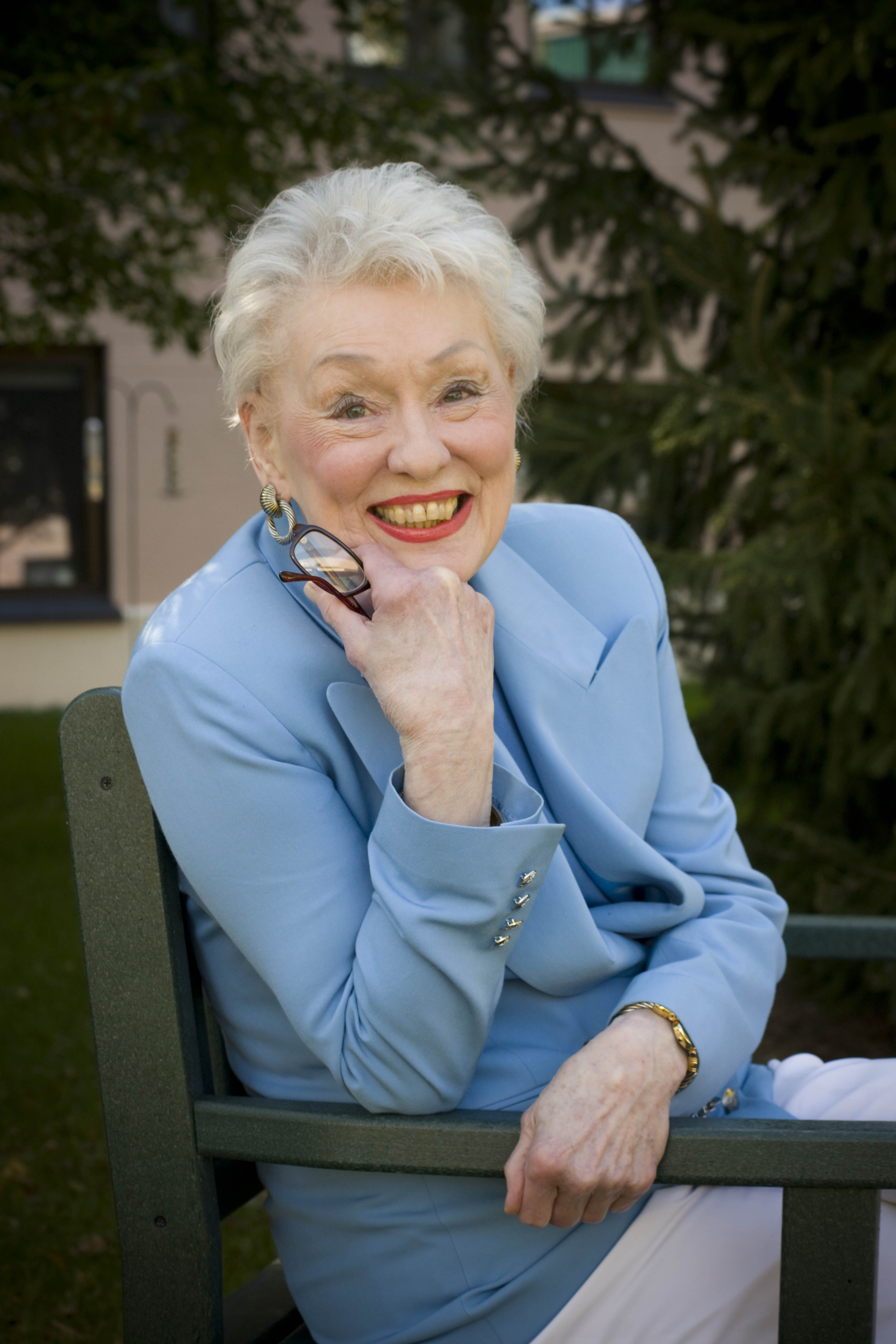 In her 28 years on the Purdue University nursing faculty, LaNelle Geddes—who earned a doctorate in biophysics from the University of Houston—served as a researcher, educator, gender-equity advocate, and community volunteer.
Among her achievements: Moving nursing from a technical to professional status, establishing a four-year baccalaureate program, and launching several student associations. When she died in 2016, she left a generous gift to The Community Foundation, which is now using a portion of it to help local nonprofits who are in need of grant funding.
A recent grant was awarded to Thomas Duncan Hall, a historic cultural and event center in the heart of Lafayette for some much needed renovations. Board member Linda Sutter is grateful for the funding. "When these repairs are completed, the concrete steps leading to the front door will be restored to their original beauty of nearly ninety years ago. Thank you Community Foundation."
---
May 7, 2020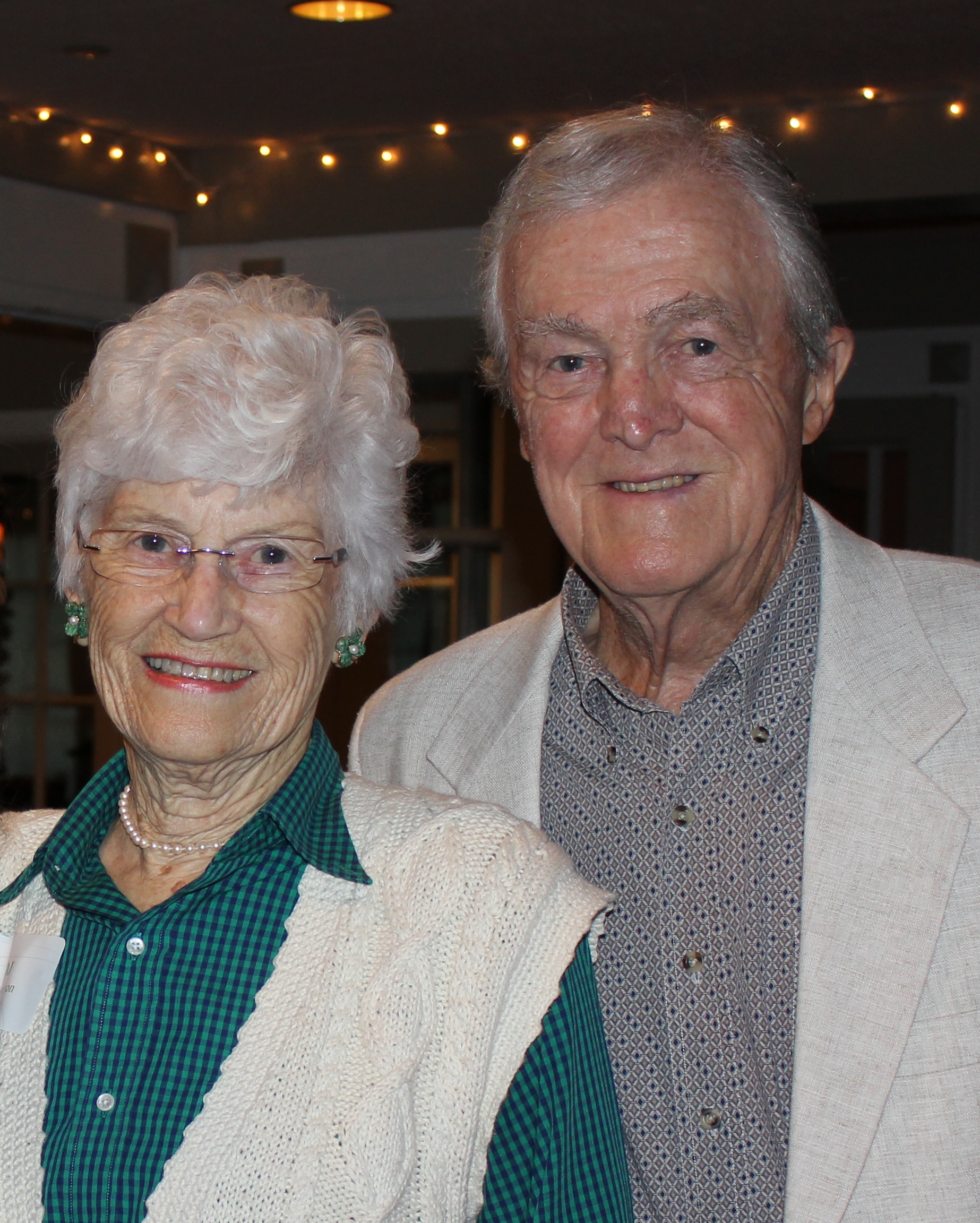 DJ and Richard McPherson met in a college religion class in 1947 and married in 1951. Married for 66 years, the McPhersons moved to Lafayette in 1963 where Richard (better known as Dr. Mac) was a general surgeon with the Arnett Clinic until retiring in 2009.
Dr. McPherson served on The Community Foundation board and knew that he and DJ wanted to create a lasting legacy. That's why in 1998 they established the Dr. and Mrs. Richard C. McPherson String Instrument Scholarship Fund in honor of their two children, Gregg McPherson and Kimberly McPherson Vratil.
The designated fund benefits the Lafayette Symphony Orchestra and provides scholarships that encourage and stimulate proficiency in playing string instruments to Tippecanoe students in grades 7 – 12. Hundreds of area students have received scholarships over the years thanks to the McPherson's generosity.
Sara Mummey, Executive Director at LSO says "Each year these scholarships help to remove financial barriers that might otherwise prevent young string players from having access to private lessons or music camps. Opportunities like these for individualized, intensive instruction make all the difference in a student's growth and continuation as a musician."
Sadly, Dr. McPherson passed away in 2017 and his beloved wife DJ passed away in 2018. Both were pillars of the Lafayette community and recognized the importance of giving back to the community they loved so much. And thanks to their forward thinking, their legacy will live on through these scholarships forever.
---
April 30, 2020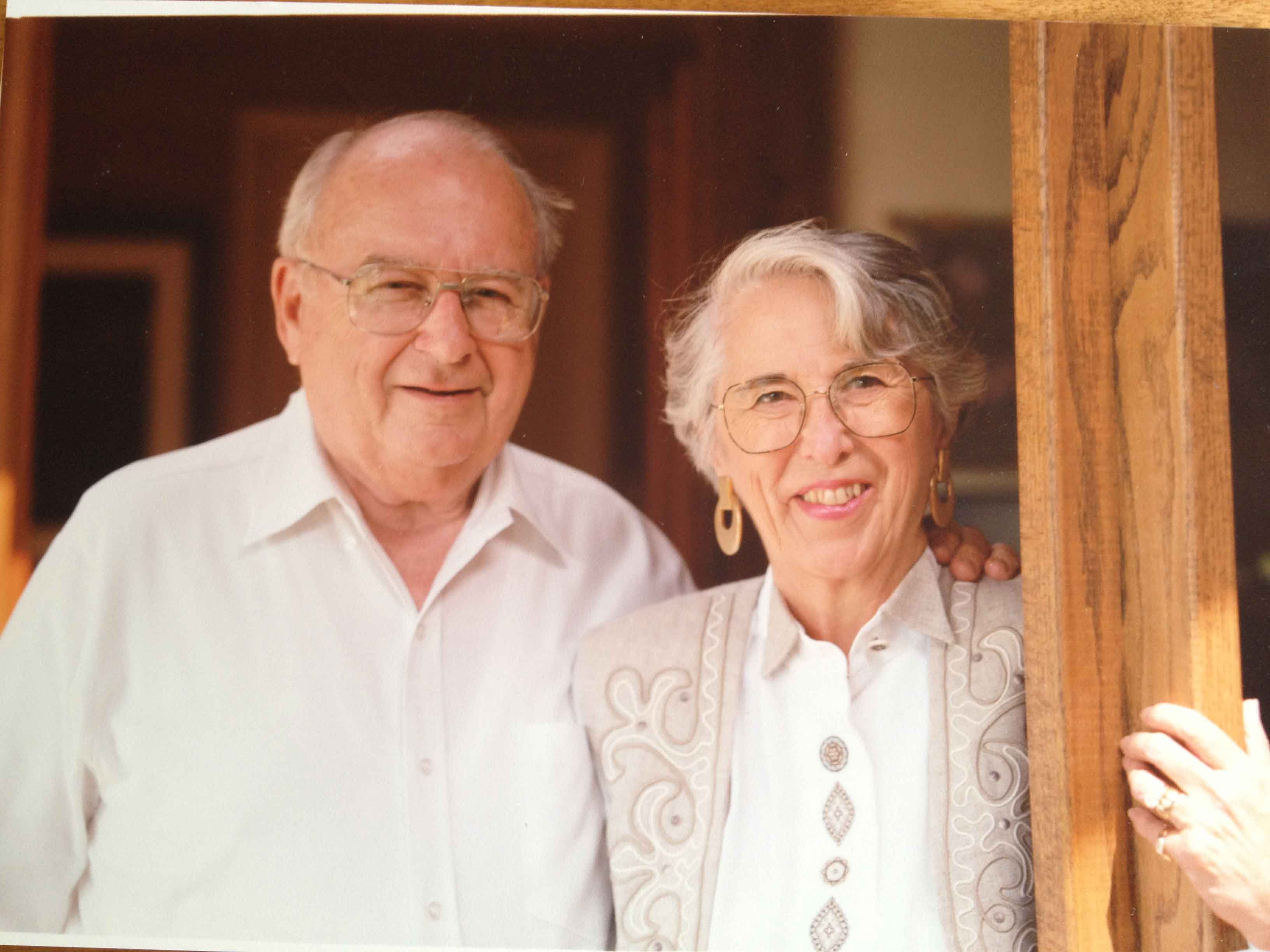 While many in our community are grateful for Mick and Shirley McTague and their generous spirit, they viewed themselves as simply "the folks next door." Mick and Shirley met at Purdue University, married in 1947, and raised four children; Marty Pavlovich, Maggie Smith, Mary Kay McDaniel and Michael McTague. After earning their degrees and working elsewhere for a short time, they returned to Lafayette so Mick could work for Shirley's family business, Fauber Construction.
Daughter Mary Kay recalls, "They gave their time, talents and treasures to the community they were so proud to live in. They felt like that's what you do." That's why in 2011 Mary Kay established the Shirley and Mick McTague Scholarship Fund in memory of her father who passed away in 2010 and to honor her mother. Scholarships are awarded to students from Tippecanoe County who are studying in Purdue University's College of Engineering, where her parents earned degrees.
Juan Carrillo has received the scholarship for the past three years and had this to say about his scholarship opportunity. "As a member of the Lafayette community since birth, it has always been a dream to go to Purdue. Thanks to the generosity of the McTague family, I have been afforded the opportunity to attend a wonderful university and strive for success. I'm ever grateful for what this community has done for me, and hope to keep on giving just as the McTague's have done for me!"
---
April 23, 2020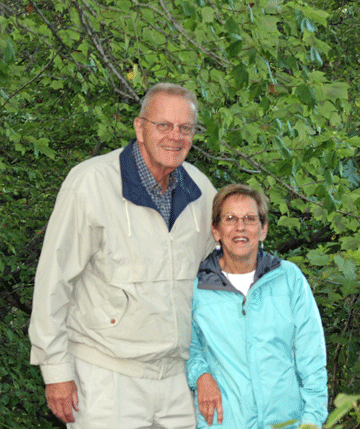 Retired oncologist Dr. George Ramsey served on The Community Foundation Board for six years. During this time he became familiar with various community nonprofits and their needs. George recalls his time on the Board fondly. "I learned a lot and met a lot of great people who are dedicated to the good of this community."
When The Foundation was presented with a matching campaign George knew that it was the time for he and his wife to establish an endowment at The Foundation. They established the George and Nerlene Ramsey Endowment discretionary fund to help meet the ever-changing needs of the community they love. One of the grateful recipients was Grant's House which is a program of Wabash Center. President/CEO Jason McManus says "The best part of the grant is that it's specific to the unique needs of the individuals we serve."
---
April 16, 2020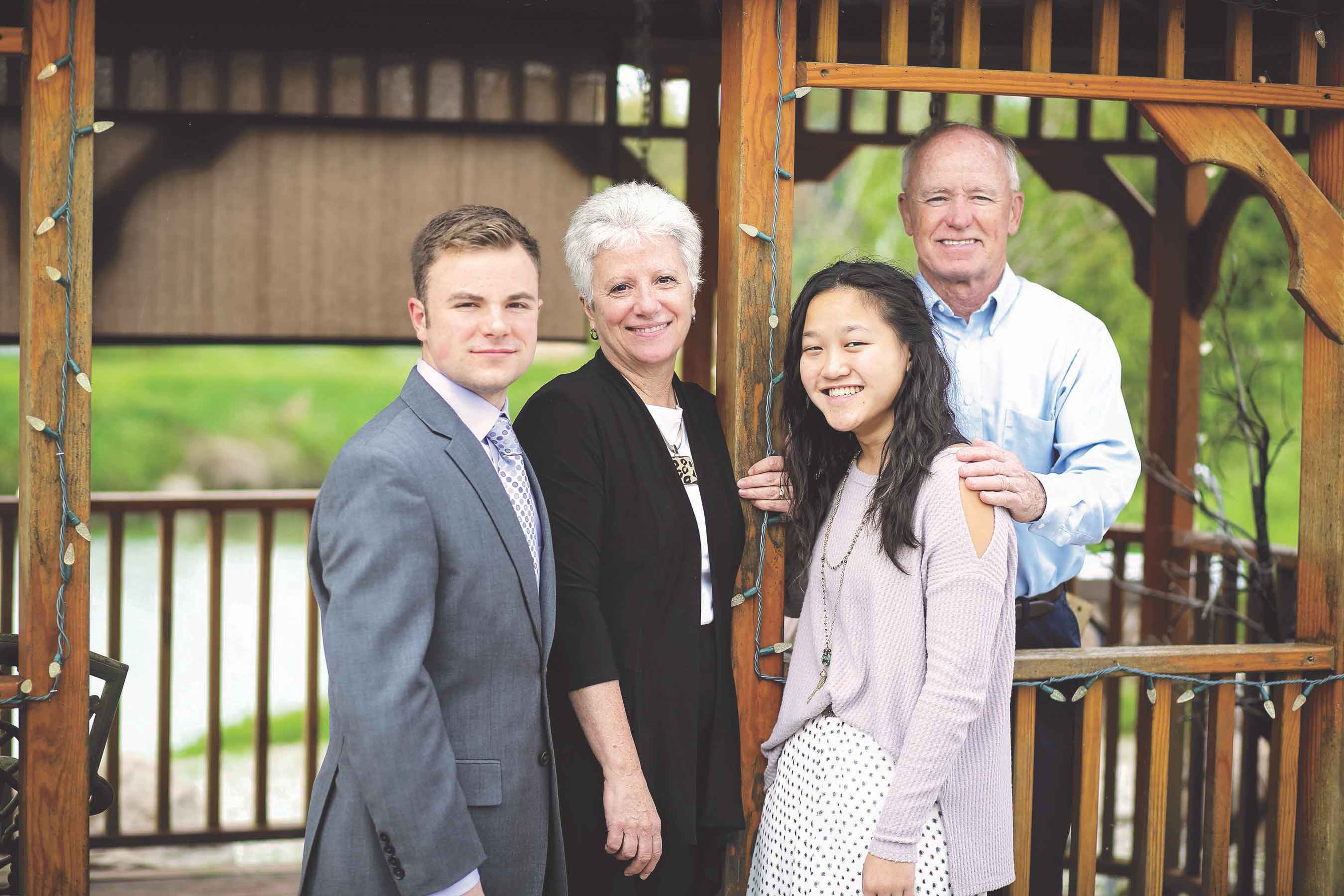 Going to church or attending a play are events that most people enjoy. However, if you are one of the many who struggle to hear, attending these events poses a problem. It is estimated that 5% of the world's population or 466 million people have disabling hearing loss. Hearing aids can help, but sometimes not well enough. That's where Mary Caccavo and Tom Kent stepped in to make a difference. "Dr. Mary," as she's known locally, came to Purdue as an undergraduate and stayed in the community. In 1987, she established the Lafayette Hearing Center. Interested in giving back to the community that they love, Tom and Mary approached The Community Foundation with an idea. The two established the Hearing Loops and Assistive Hearing Technology Endowment that helps nonprofits purchase and install hearing loop equipment in their facility. "Why just help one when you can help 1,000 at a time?" Tom says of funding the hearing loops. Setting up their own nonprofit would have been a staggering undertaking, Mary says. "Establishing an endowment with The Community Foundation, we didn't have to reinvent the wheel. I can't say enough good things about the staff at The Foundation." Locally, several spots have systems: Civic Theatre, Lilly Nature Center, Beck Agricultural Center, and several churches. With this endowment in place, other installations in our area will be possible.
---
April 9, 2020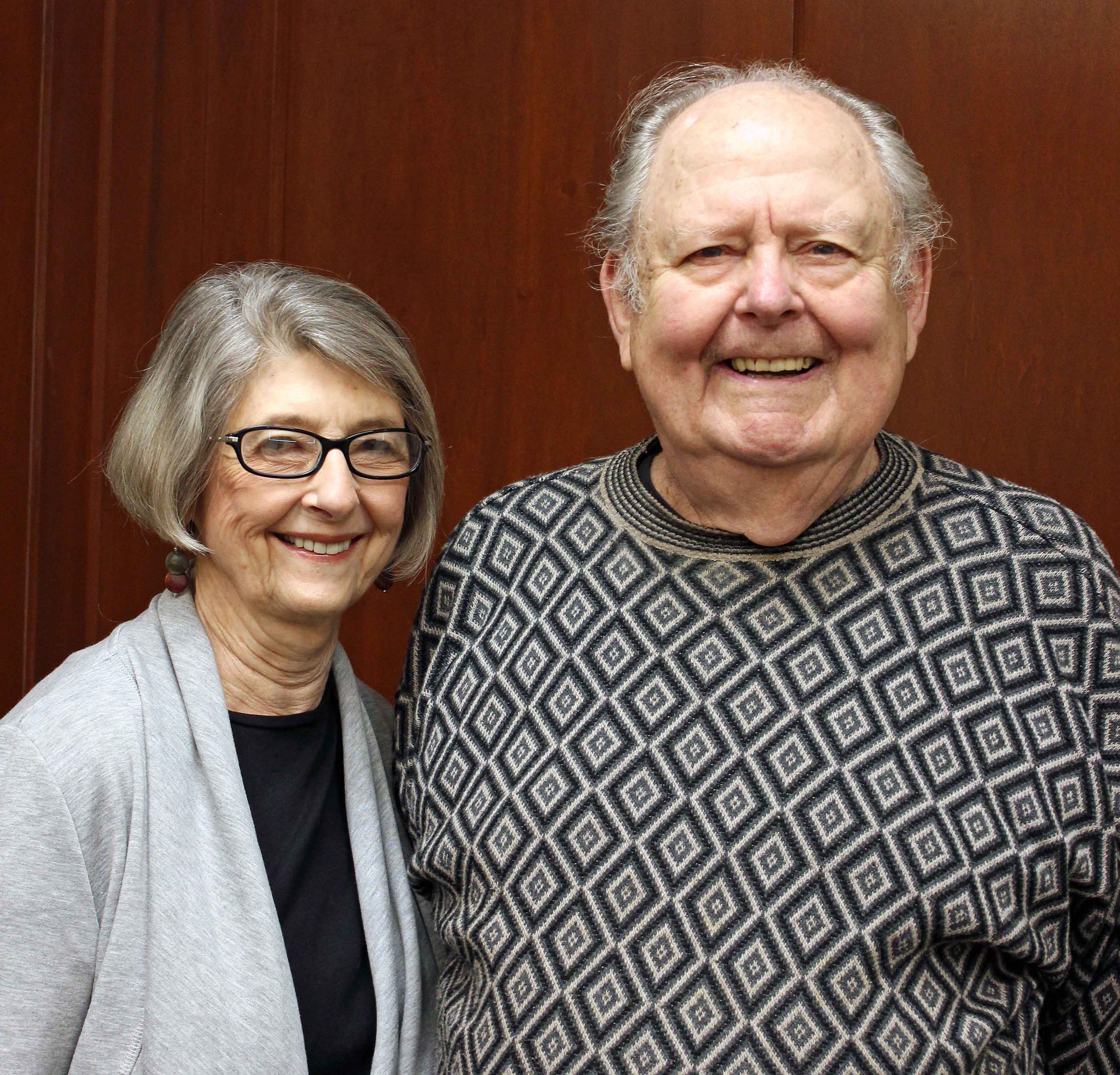 Meet Mary Jo and Tom Sparrow. Mary Jo devoted 24 years to educating children with special needs. Tom taught 28 years at Purdue University in industrial engineering and economics. These days they are retired, but still busy volunteering in the Lafayette community.
Together, they have helped many causes over the years. In 2009, they established a discretionary endowment with The Community Foundation so they could continue to give back to the community they love so much.
"Every Christmas we have given to as many groups as we could. My main interests are children and families; particularly literacy," says Mary Jo. They chose The Foundation because it knows and focuses on current needs.
Thanks in part to the Sparrow's endowment, a 2017 grant to Lafayette School Corporation provided funding for a solar panel project at Jefferson High School. Students in the Engineering Design and Development program led efforts to research, test, and recommend solar panels as a way to conserve energy at their school. They also were involved in seeking grant funding. Superintendent Les Huddle said "Because of this grant, students were able to see their efforts go full circle from an idea to a completed project. They saw philanthropy in action. That's pretty special."

---
April 2, 2020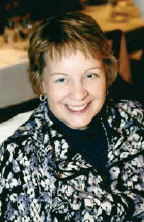 Sue Holder Price feels blessed to live and practice law in Lafayette. She and her late husband, Tom, raised their son, Bill, on a family farm and actively supported his high school swimming career. After Tom's passing, Sue decided to endow an "unsung hero" scholarship in his memory for high school swimmers involved with Boilermaker Aquatics. Since then, Sue and Bill established the Price Family Endowment to support the community's most pressing needs. Eleven students have benefitted from Sue's generosity. "Winning this scholarship has been incredible. I can't thank Sue and her family enough for caring enough to establish this scholarship," says John Roop, 2018 recipient.
---
March 27, 2020
One of our newest endowments at The Community Foundation was established in 2019 by long-time Lafayette resident Richard "Dick" Nelson. He established his discretionary endowment during the Lilly Endowment Phase VII matching campaign, thus tripling his gift's impact.
Dick was born in 1929 and grew up the sixth of eight children during The Great Depression. The factory that employed his father closed and the family relied on charitable organizations to help bridge the gap. "With that background, it gives me great pleasure to be able to contribute funds to The Community Foundation that may be used largely for the benefit of children in our community," says Dick.
The Community Foundation is grateful to Dick and his generous spirit.
---
March 19, 2020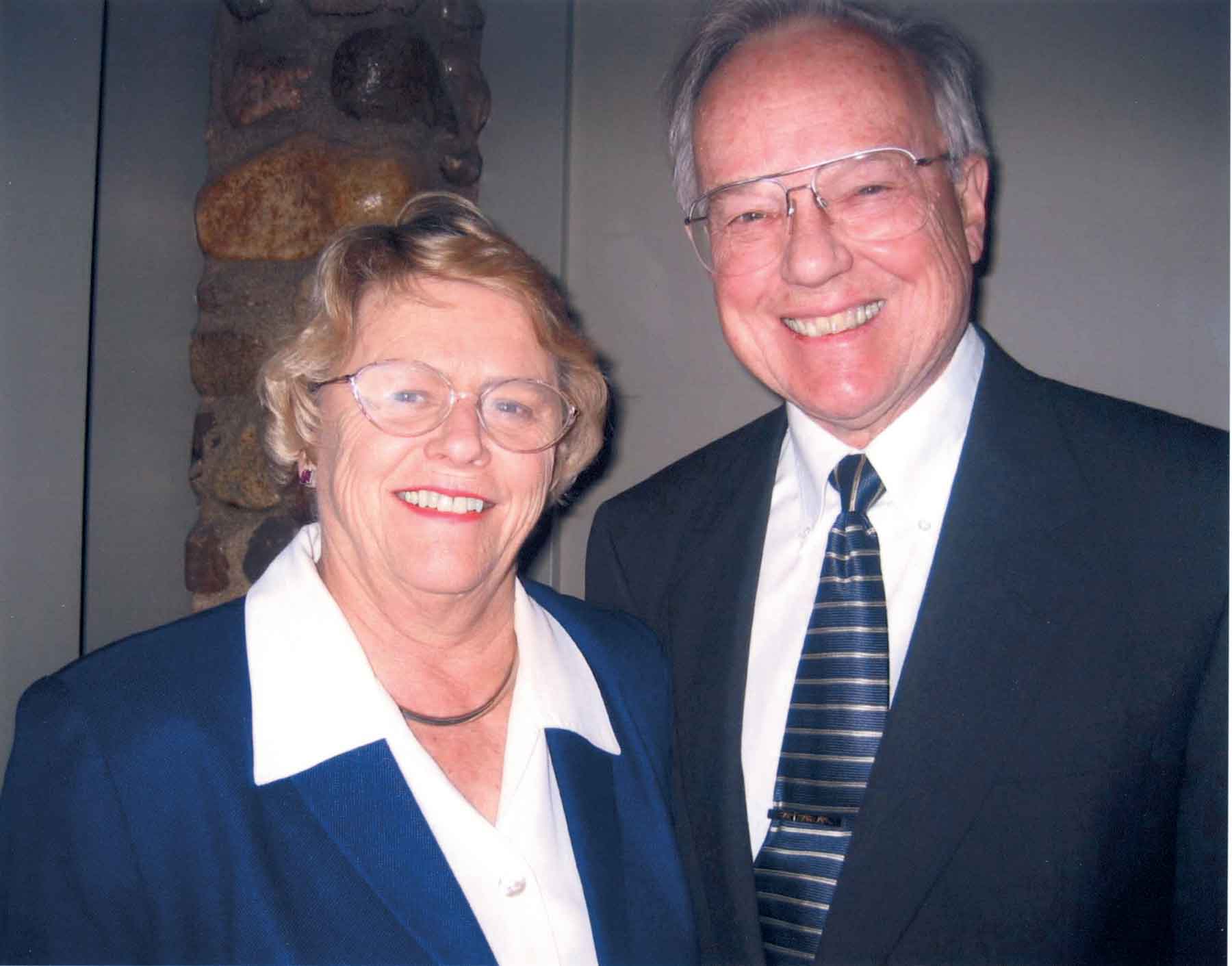 West Lafayette, IN is synonymous with Sonya and Dale Margerum. Pillars in our community since 1954, Dale and Sonya epitomized servant leadership. Sadly, they both passed away in 2019 and so ends an era.
During their accomplished lifetime, Dale and Sonya remained the friendly neighbors on Seminole Drive. Dale made his mark in chemistry at Purdue, while Sonya served 24 years as West Lafayette mayor. Even after they retired, they didn't slow down. They filled their days with volunteering and serving on various nonprofit boards.
Always leading by example, the Margerums decided in 2009 to establish a discretionary endowment at The Community Foundation to provide grants to area nonprofits. And then in 2014, the Margerums established the Sonya and Dale Margerum West Lafayette History and Research Center Endowment. The endowment will support the center which is housed in the West Lafayette Public Library.
"We hope this will stimulate interest and bring forth stories about West Lafayette. It's important to know our history so we can build on what has been done in the past," said Sonya.
"The Margerum endowment is an amazing initiative," said Susan Curtis, a history professor at Purdue University. West Lafayette Library Director Nick Schenkel added, "Their generosity and work with The Community Foundation will ensure a vibrant and enduring focus on telling the unique story of West Lafayette."
---
March 12, 2020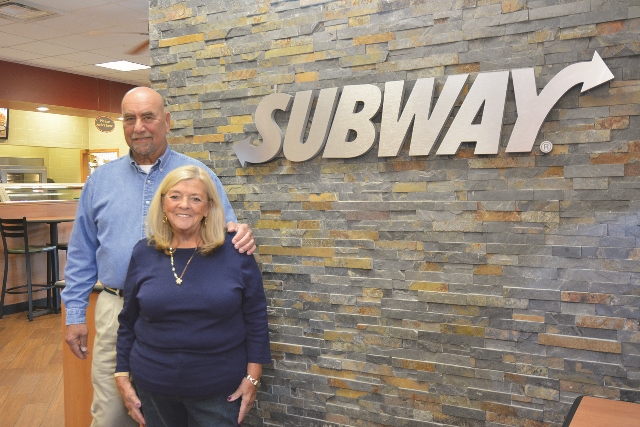 Six-inch or foot-long. Your choice of bread, meat, cheese and veggies. It's your choice at Subway. What diners might not realize is that every sandwich is served with gratitude and a side of giving to the community.
Roger and Cathy Bauer moved to Lafayette in 1983 and have been giving back to their community in very impactful ways. Hailing from Connecticut, the couple met at work. They both went into teaching, but once they had two children, Roger began a career in radio sales and management. That's when Cathy decided to try her hand in the Subway franchise business.
Today, the Bauer's employ about 250 workers at 17 restaurants. Wanting to give back to their community, the Bauer's approached The Community Foundation about establishing an endowment that would benefit local children. That's when the Lafayette Area Subway Annual Holiday Party for 100 youth was born.
Each year on Black Friday the Bauers, along with lots of volunteers head out for some serious shopping. Armed with names of children chosen by local social service agencies and schools, gifts of clothing and toys are purchased. A wrapping party follows on another day. "All the volunteers come to our house for food, football games and wrapping," Roger says. And then in early December, 100 youth are invited to a party where lots of food and presents abound.
Lyn Treece Boys and Girls Club received a grant to benefit youth in our community. By establishing the Cathy and Roger Bauer Family Endowment, youth in the Lafayette community will be recipients of the Bauer's generosity for many years to follow.
---
March 5, 2020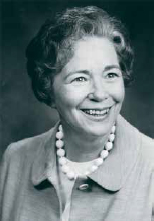 Throughout her 33-year career in Purdue student services, Barbara Cook developed a reputation as a great humanitarian who spread her generosity and kindness wherever she went. "She was especially concerned about people in the community who did not have adequate food and shelter," says Barbara's longtime friend Betty M. Nelson. To combat those issues, Barbara bequeathed part of her estate to create two endowments, one designated to support Food Finders Food Bank and the other to support local community needs. Katy Bunder, Executive Director at Food Finders, says that their organization is able to provide much needed food to those in our community that so desperately need assistance.
---
Spring 2020 Newsletter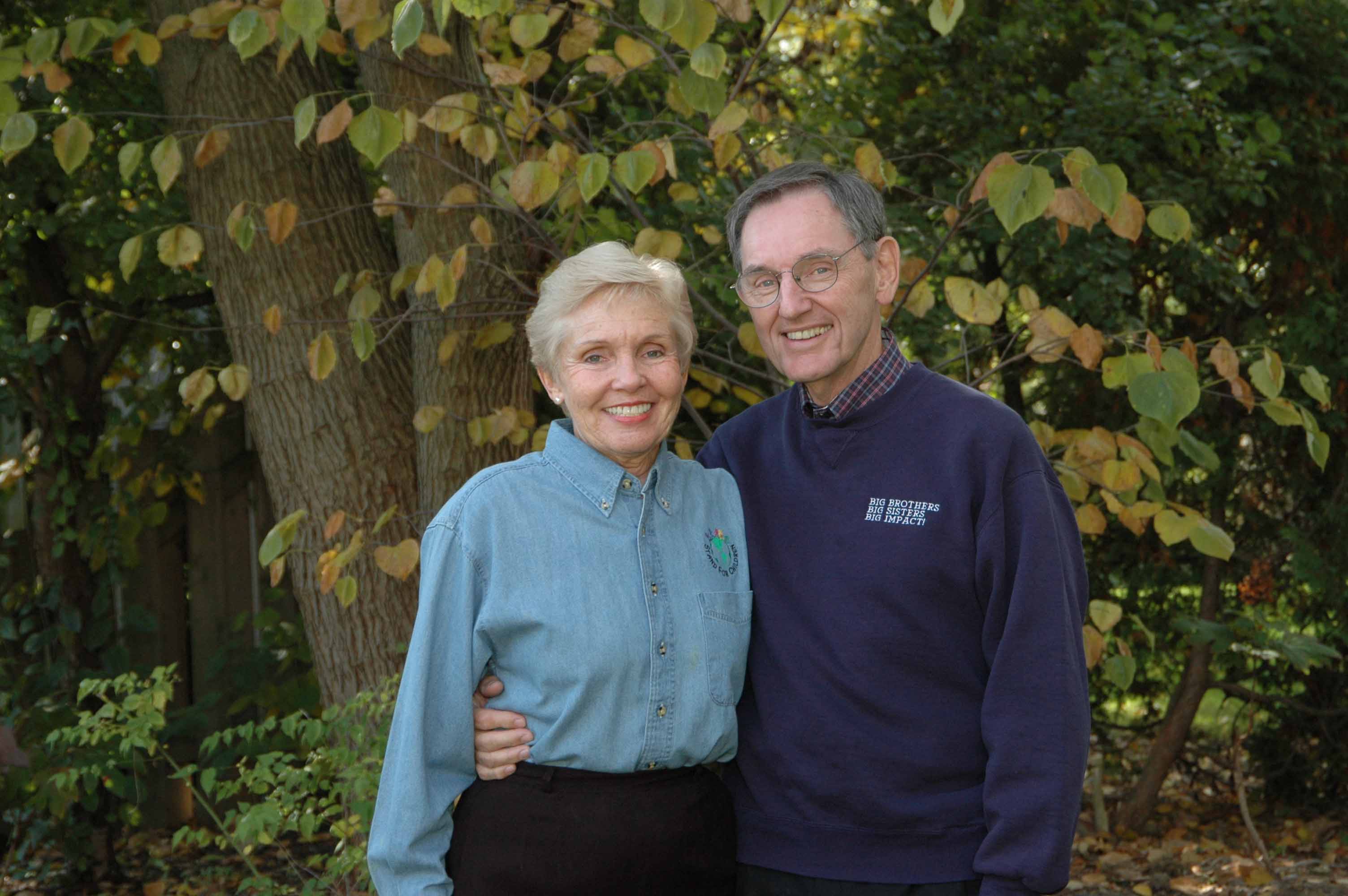 Jack and Leta Kelley are passionate about helping people. "Why are you here if not to love and take care of people?" Leta asks. The Kelley's serve the Greater Lafayette community through extensive volunteering at organizations including Habitat for Humanity, Legal Aid, CASA, and Lafayette Urban Ministry. To further their impact, they established two endowments at The Community Foundation.
Habitat for Humanity has benefitted from their donor advised endowment, helping the organization build over 300 affordable homes, revitalize neighborhoods, make home repairs, and mentor families in Greater Lafayette. According to Director of Development Mike Lang, "Since 2000, Jack and Leta have been directly involved in building 15 homes and through general fund gift and other Neiborhood Assistance Program (NAP) credits, and indirectly contributed to at least another 20 builds in our community."
---
Spring 2020 Newsletter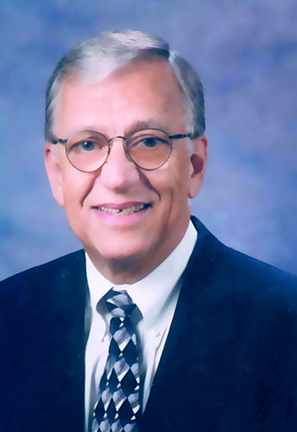 Wendell Riggs' life was driven by the belief that every person deserves quality healthcare. His passion, coupled with the support of his wife, Eleanor, led him to establish what would become the Riggs Community Health Center. To ensure that the clinic could continue after his death, he designated a legacy bequest at The Community Foundation to benefit the nonprofit health center.
The Wendell Riggs, MD Endowment assists the Riggs Community Health Center in providing quality healthcare to over 12,000 underserved individuals year-round. Dr. Wendell Riggs' fund has given Riggs $49,224 from 2017-2020, helping an average of 66 patients per year. The money helps offset the cost of a sliding fee scale for patients as well as the cost of supplies, transportation, equipment, and interpreters.
---
Spring 2020 Newsletter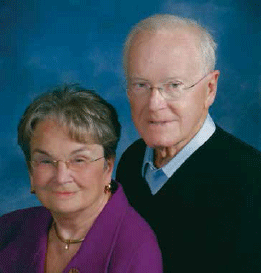 Since moving to Lafayette 50 years ago, Jim and Sandy Bodenmiller have become involved with dozens of community groups. "It's been a great community to live in," Jim says. He especially appreciates Greater Lafayette's forward-looking spirit and is passionate about enriching local life through the arts. The Bodenmillers' love of local arts and culture, combined with fond memories of raising their family, inspired them to establish the James H. and Sandra H. Bodenmiller Endowment.
One of the organizations most recently impacted by the Bodenmiller's endowment is Caregiver Companion. Associate Director Lauren Frecker said that these funds allow them to provide much-needed support to widows and widowers, isolated seniors, weary caregivers, and those who often feel alone as they age. Caregiver Companion supports 95 volunteers that provide services to 141 seniors and 24 caregivers.
---
Februrary 27, 2020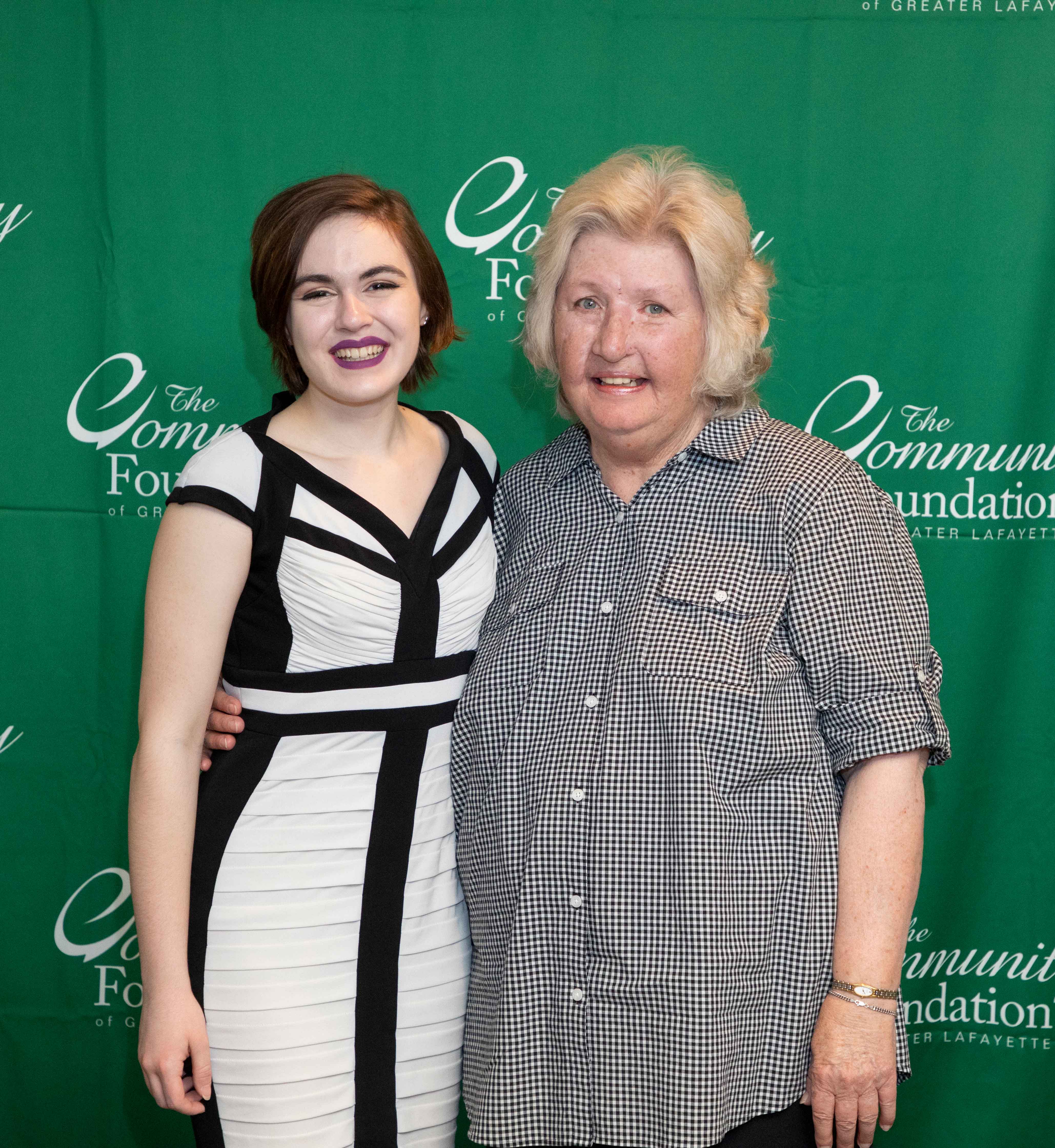 Growing up, Joan Hughes often went on missions of mercy with her parents. Her mom, Dorothy, was a nurse and her father, Robert, a farmer.
"When Mom went to see a sick friend, I went along. When they took food to the needy, I went along. And every holiday, we took meals to a man who lived in a shanty," recalls Joan.
Seeing her parents give and participating with them influenced Joan's own work life, her interest in volunteering, and her decision to honor her parents by establishing the Robert and Dorothy Hughes Community Fund at The Community Foundation. This fund provides annual nursing scholarships to area high school seniors.
Joan chose The Community Foundation for her endowment and an estate gift, she says, because "I feel with The Foundation, it will serve the purpose I want. I feel at peace."
Since 2007 more than 22 nursing scholarships have been awarded.
---
February 20, 2020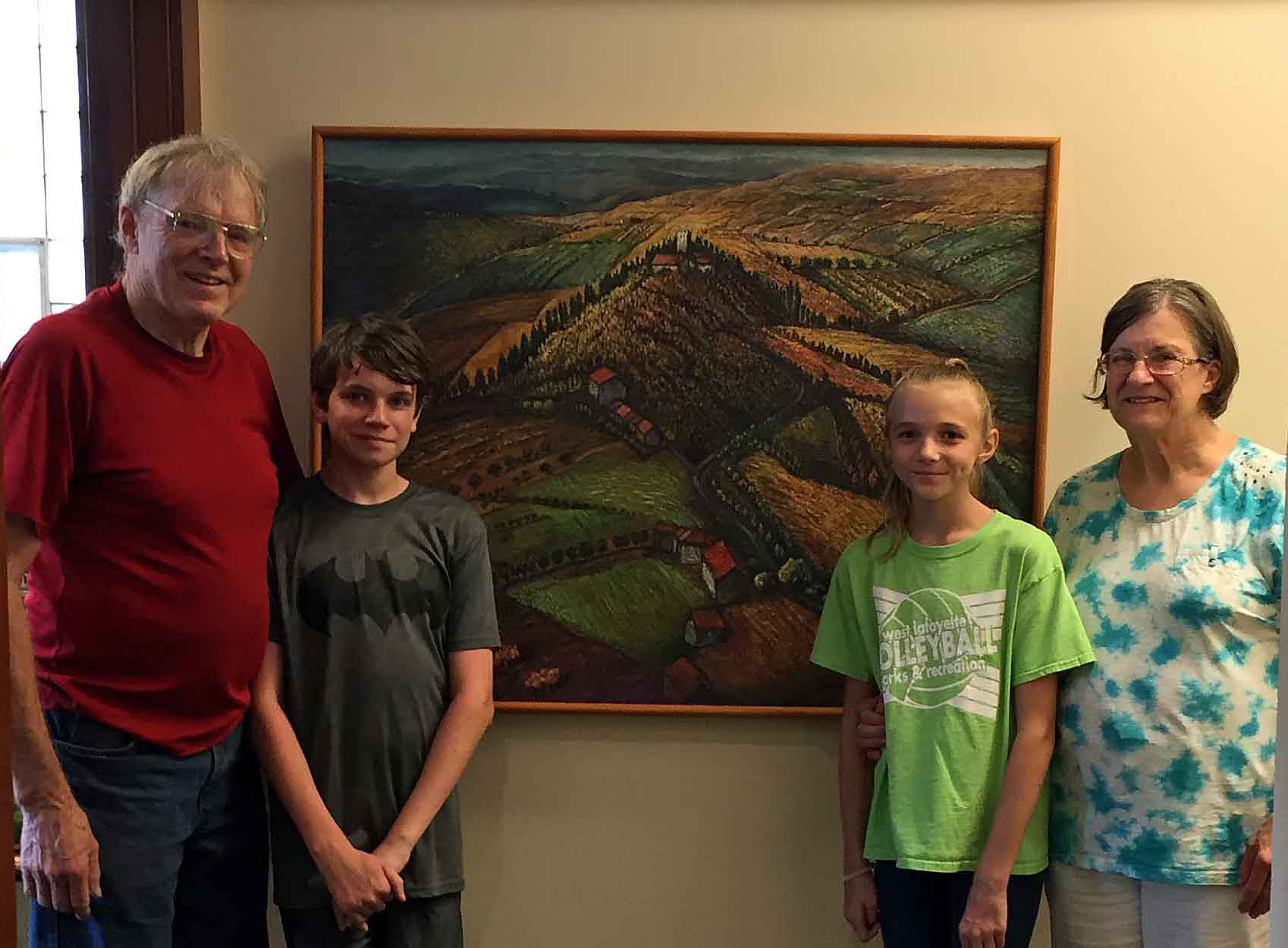 Bob and Ellen Haan's passion for art inspired them to open their home to the public and create the Haan Museum of Indiana Art. To preserve the building and its treasures, they set up three Community Foundation endowments. The Robert and Ellen Haan Museum of Indiana Art Endowment supports operations and the Haan Family Fund contributes to the building's care and maintenance. The couple also created the Haan Family Art Acquisition for Haan Museum Endowment, which supports the museum's purchase and showcase of extraordinary Indiana artwork. Ellie states that they chose The Community Foundation because "it was the best vehicle to assure the long-term survival of the museum." The Haan Museum is a true treasure in the Lafayette community.
---
February 13, 2020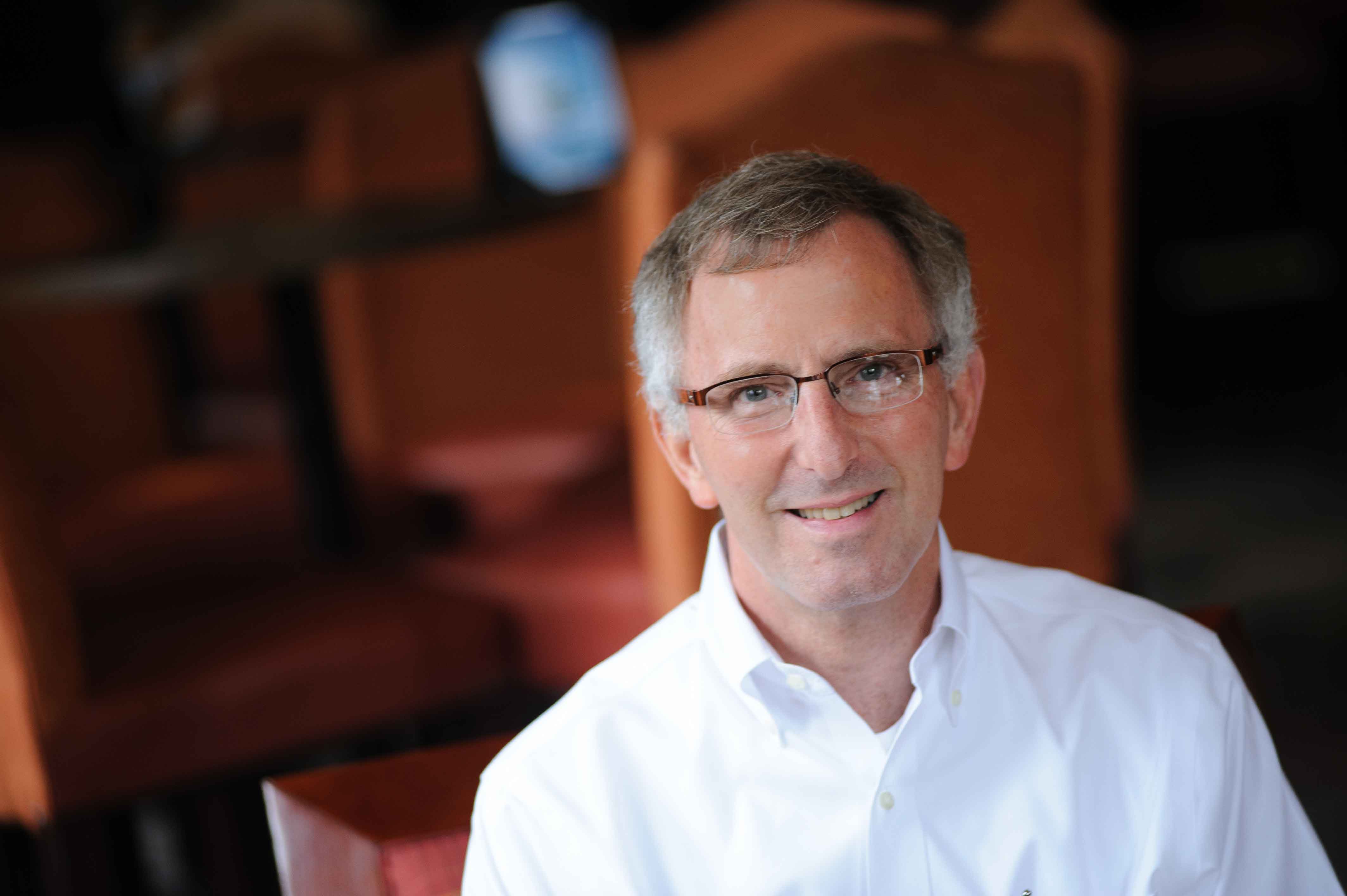 Charlie Shook
Do right by your community and your community will do right by you. That sage advice from Robert Shook in 1915 still resonates today with his great-grandson, Charlie Shook.
As managing broker of the Shook Agency and former board member of The Community Foundation, Charlie's experiences have opened his eyes to the needs of the community. He has started his own discretionary endowment to help meet the needs of others throughout Greater Lafayette. Right Steps Child Development Center is one of the recent recipients of Charlie's endowment fund. They provide affordable childcare to more than 500 children.
---
February 6, 2020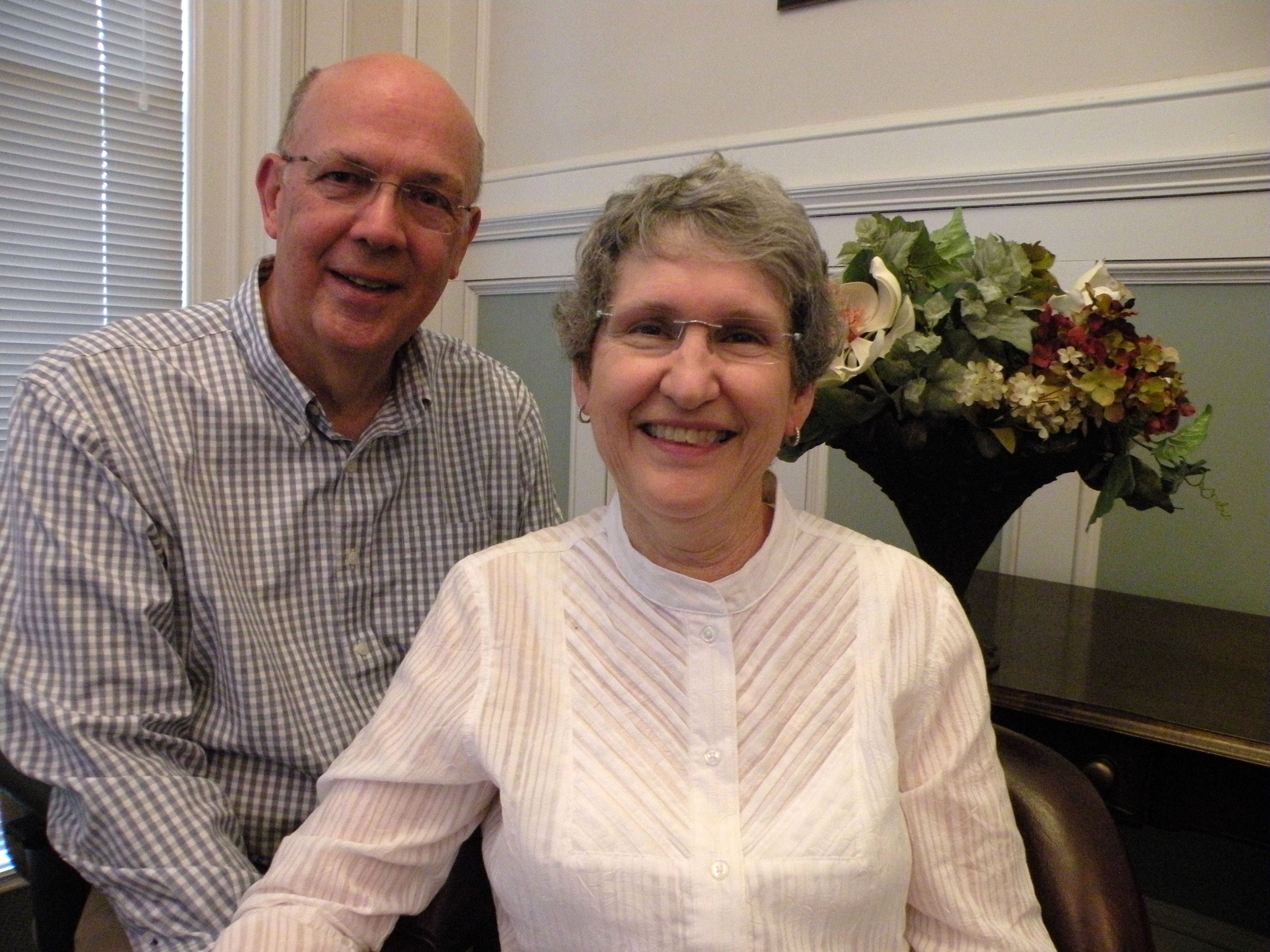 John and Marjorie Martin established a Field-of-Interest endowment because of their passion for helping people in need, especially with housing and food.
A recent grant from their endowment was to LTHC Homeless Services for the meal service expenses.
This grant helped with supplies for 19 meals a week, benefitting 60 people, resulting in 1,140 meals.