---
What can a book do? Teach, inspire, transform. Books create a world of possibility and prepare us for the rest of our lives. Books spark imaginations, grow vocabularies, knowledge, and curiosity. Dolly Parton, the creator of Imagination Library, believes that if you can read, you can do anything, dream anything, and be anything. Educators have identified that 90% of brain development occurs within the child's first three years. Early reading enhances a child's academic success rate and confidence in kindergarten and subsequent grades. Reading is the cornerstone to learning and success.
Imagination Library is a worldwide program that benefits children from birth until age five with ageappropriate books sent to their homes each month, free of charge. Children from all ethnic groups and income levels are eligible for the program. Currently, our local Right Steps administers the Imagination Library program for over 4,200 pre-school children enrolled in Tippecanoe County.
Engaging, educational books inspire a love of reading and learning. A committee of experts chooses books with a different theme each year. For example, the first year focuses on visually appealing board books with popular rhymes, songs, and fingerplays. The last year in the program covers science, poetry, and school readiness. You can find the complete list of books at imaginationlibrary.com/usa/book-list.
Keep reading for details about an exciting opportunity to support Imagination Library.
Million-Dollar Matching Opportunity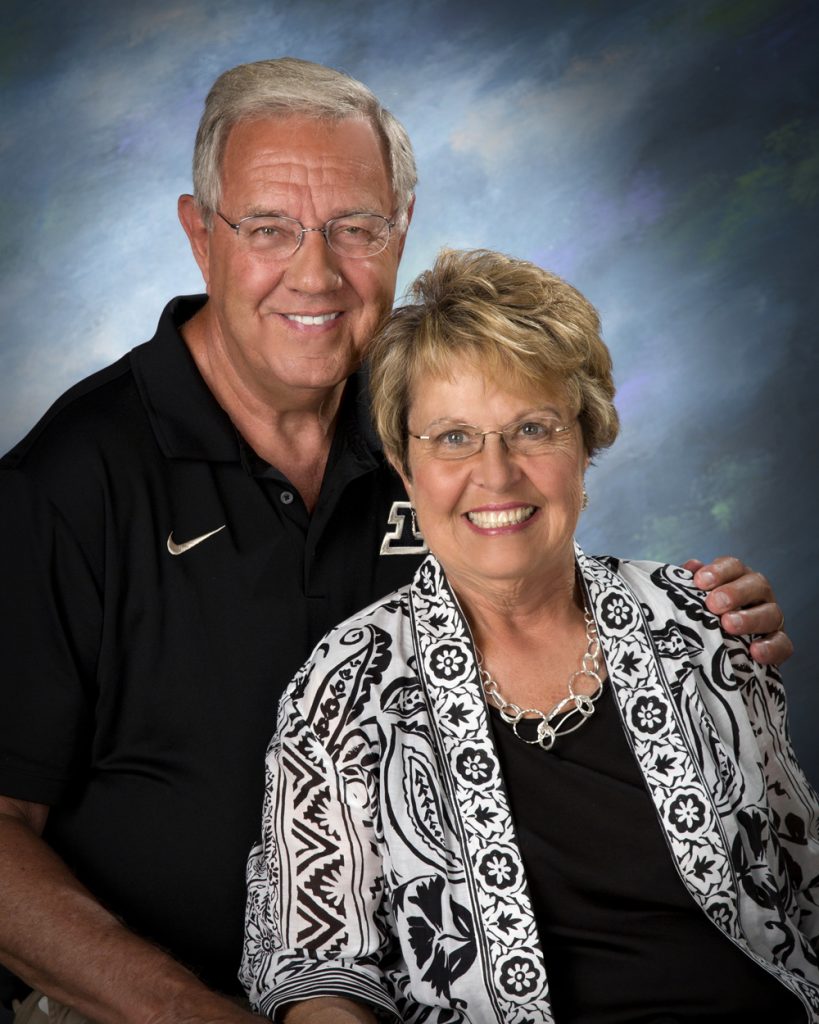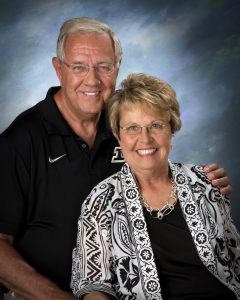 Stan and Kay Mithoefer have partnered with The Community Foundation to create an exciting matching opportunity to raise $2 million for Imagination Library in Tippecanoe County. Since Imagination Library has a continuing need for books every year, creating longterm support for the program through an endowment made sense.
The Mithoefers are passionate about early education and its benefits. Kay spent her career as an educator in West Lafayette classrooms and saw first-hand how early reading experiences positively affected children's performance in school. Stan believes that giving children a head start in reading gives them the best chance of finishing school and becoming contributing members of society.
Gifts of $1,000 or greater are matched on a 1:1 basis and added to an endowment named in the Mithoefer's honor. Gifts of $10,000 or more qualify for a named endowment, i.e., Joan and James Smith Endowment for Imagination Library. Matching funds are available through December 31, 2023, or until $1 million has been raised (whichever is first).
The pandemic created and revealed significant learning losses in school children, especially those who were not strong readers. Those with a good foundation fared considerably better. Imagination Library, with your help, can give pre-school children a head start on reading.
LEARN MORE about Tippecanoe County's Imagination Library program at rightstepscdc.org/imagination-library. Contact Candy Silver, candy@inspiringgreater.org, for details on how to be part of this life-changing matching campaign.